Shopping Cart
Your Cart is Empty
Thank you for your business!
You should be receiving an order confirmation from Paypal shortly.
Exit Shopping Cart
Our Journey
April 2018 - March 2019
"A Nation and its Moral Progress can be
Judged by the way its Animals are Treated."
Welcome to our Blog!
Galentines Day

March 10th, 2019
Click Here to Add a Title
As January came to a close and we moved the last of our belongings to our new home, I realized pretty late that Valentines Day was coming up. I remembered that a year ago I hosted my second fundraiser for Cambria's Haven, a Vegan dinner party called "All of the Love." I sighed as I wished I was doing another Love inspired event for February. It was too late to do anything big but I thought maybe I could get a few friends together for a nice meal. I called Sara to see what she thought and she suggested a brunch somewhere so that I wouldn't have to worry about cooking. And as a Parks and Recs fanatic, the idea of Galentines Day popped up and I sent out a bunch of messages to gage interest. We received great feedback and contacted a few places to book brunch.
After speaking to the owner of Two Que's, Paulette, we had no need to inquire anywhere else! What a wonderful woman inside and out! We are so so very lucky to have met Paulette through this gathering. She was very excited about our theme and we decided on February 16th at 1:00pm. When we arrived we were met with the warmest welcome and as Sara and I decorated the space we got to chat with Paulette and get to know each other. Right away we knew she was one of those rare people who are genuine, authentic, and filled with integrity, love and kindness.
As our guests arrived we Saged the space and lit Palo Santo. Everyone introduced themselves and became acquainted with one another as we settled in. Paulette came up with a DELICIOUS vegan menu, my stomach rumbles thinking about it! We all went back for seconds and thirds! The Two Que's Amazing family made Curried Chic Peas, Rice, Black Beans, Tostones, Maduros, Baked Potato, Tofu Wraps with Peanut sauce, and Salad with Grilled Eggplant, Green Apple, and Balsamic dressing. We had green tea and a make-your-own mimosa bar.
After we all filled our belly's with the yummiest food (you could taste the love) we joined together for a guided meditation called "Awaken Your Divine Feminine Power" by Syma Kharal. This was a very special time because many of the ladies were really able to connect with the words and intention of the session. We received inspiring feedback, everyone really appreciated and enjoyed the experience.
After we meditated together I passed out lots of art supplies and decked out paper for an activity. We could write our goals for the year, what we are thankful for, and/or a letter to a special woman in our lives. We all carried on conversations all throughout the room and it was really sweet to see everyone genuinely interacting and connecting. Sara hosted a tricky tray raffle and a bunch of the girls participated and won something special. Finally we ended our time with a card game that had us answering and laughing at lot of interesting questions. They were really great icebreakers for anyone who hadn't fully broken out of their shell yet lol.
Wow what a magical time, we definitely plan to do it again next year with much more planning ahead so that we can have even more cool things prepared for you! I am so thankful to SariAdventures for doing it with me at the last minute, her decorating skills are so on point I can't recommend her enough. She took on this event and really made it into something so beautiful that I could never have done alone! Thankful to Paulette and the Two Que's Cafe family for being the perfect space, charged with the most loving and positive energy and home to an outstanding cook, you are the kind of business owner and establishment that we need to see thriving because you are creating a space for creatives to come together and build a community!

So many thanks to every lovely lady who came to our event and participated in what we put together, it was an honor to see it all come together and we couldn't have done it without you! Thankful for Spotify for having all of the best music in one place allowing me to make a playlist that fit this occasion perfectly, to Syma Kharal for the guided meditation you provide a world in need of your spiritual work, help and healing. I am just beaming writing this blog and thinking about how far Cambria's Haven has come in just one year. We are So Thankful.
Quick update on our lives at the moment- We are fully moved into our new home and now we are taking care of the work that needs to be done, installing shelves, painting, etc. I am hoping to be done with most things in the new home by the end of April or beginning of May.

Once we are done with the large projects we can start fostering cats from Final Hope Rescue. We sat down with a City Hall employee and went to see spaces available to rent for a Cat Cafe in Union. I am now waiting to make an appointment to meet with the owners. We also went to see a place available in jersey City but it was a bit too small.
We visited Final Hope Rescue and took pictures of many of the cats. We're using those pics and the ones Deana has taken to add to our online pages, and to make a kitty slide show to play on a monitor we plan to have on our table. We also want to make a cat scrap book binder for the Cat Cafe. Every time I visit Final Hope Rescue I am so floored by Deana, her employee's and her volunteer's efforts! They are doing so much good by taking care of all of these cats while also letting them roam freely. The cats are constantly loving on one another and have each other to keep themselves company and busy. There are more than enough clean litter boxes, food bowls, water bowls, toys, and beds for every cat to be comfortable and safe. We are so blessed to be working with such an ethical rescue that also do everything in their power to allow these cats to live comfortable and happy lives until they find a furever home.
I registered Cambria's Haven as an LLC and with that processed I can start purchasing the needs for the Cat Cafe wholesale, and storing it in our new home until we open.
I am getting Urban Renaissance lettering designed in order to make T-shirts and other merch for volunteers to wear and to help fundraise. I also commissioned the artist we've been working with for a long time, Camiinoa to create a logo for Cambria's Haven for flags, banners, canopy, T-shirts and other merch.
We are still in so much awe that we will be able to open up shop so much sooner than we ever expected. Working towards the direction of our dreams lead us straight to them All.
Now we are gearing up for The Urban Renaissance 3! I am nearly finished with the interviews of all of the new artists and will be doing my best to complete one blog and share daily until the day of the show. I've been having a really good time putting this event together with all it's moving parts, the excitement is REAL!

We are ready to Work HARD and give it all we've got. I plan to do substitute teaching a lot more this month and next to give myself more time for Cambria's Haven and The Urban Renaissance. Spring is almost here and then we will be Canvassing Cambria's Haven for the first time while giving out flyers for "The Three R's" in order to generate more work for the Summer when there's no teaching. I think that's it for our update for now, if I think of anything else I'll add it here!

All of the Love,
Sierra
Click Here to Add a Title
Click this text to start editing. This block is great for showcasing a particular feature or aspect of your business. It could be a signature product, an image of your entire staff, an image or your physical location, etc. Double click the image to customize it.
Click Here to Add a Title
Click this text to start editing. This block is great for showcasing a particular feature or aspect of your business. It could be a signature product, an image of your entire staff, an image or your physical location, etc. Double click the image to customize it.
Click Here to Add a Title
Click this text to start editing. This block is great for showcasing a particular feature or aspect of your business. It could be a signature product, an image of your entire staff, an image or your physical location, etc. Double click the image to customize it.
Click Here to Add a Title
Click this text to start editing. This block is great for showcasing a particular feature or aspect of your business. It could be a signature product, an image of your entire staff, an image or your physical location, etc. Double click the image to customize it.
The Update We've All Been Waiting For...

January 25th, 2018
I am so happy and grateful to be typing this blog right now. I have wanted to share this news for so long but waiting was absolutely the right choice because many aspects of this update have evolved along the way!
First of all, I found the house that works perfectly for what we need right now. It's a Huge House that we are going to turn into a two family space. It is in the Elmora Hills section of Elizabeth and close enough to my family's property that my parents are able to live in the first floor. The home has a finished, giant basement with bathroom, as well as a finished and large attic with bathroom. The garage is also modified and has nice flooring. There is hardly any work to be done inside or outside the home, and my favorite part, the yard- is humongous. While it's not an acre, it was my plan as a real estate agent to first find my parents a suitable home and get them out of the hood of Elizabeth. My father refused to go anywhere further than 20 minutes from his business and property, and as soon as I got my Real Estate License I began searching for him.
And The Universe had something else in mind. The home directly across the street from my brother in Elmora Hills Elizabeth was going to auction. The auction was financeable. We went to see the home and to our surprise it was gigantic with a humongous yard to boot. My father loved it and bellowed how perfect it would be for all of us. Enough space for my parents (my mom especially) to create the home of their dreams in a place she's wanted to live since she arrived to Elizabeth. Enough space for Freddy and I to have a large professional kitchen to prepare food for markets, events, and our future cat cafe. Enough space for Freddy and I to have our own personal space, my office, his studio, and our bedroom. Plenty of space for the cats, the chickens, an outdoor-indoor terrarium, and a garden. There is even enough space to build a self sustainable home like a yurt or tiny home on wheels! The garage and yard will be great for hosting events and extra space for animals in need. We will airbnb the Attic and basement to help pay the mortgage, but eventually once Freddy and I are more established we can use those spaces to shelter more cats and dogs!
Click Here to Add a Title
The other AMAZING and life changing news is we have found the Animal Rescue that we will be working with exclusively. Final Hope Rescue run by Deana Salvatore, will be providing us with cats and kittens that will come to us healthy and fully vetted- meaning spayed or neutered, as well as up to date on all shots, deworming, flea/tick prevention, FIV and Lukemia tests. Deana converted a three story home in Jersey City N.J. into a safe haven for over 60 cats and kittens. She and her volunteers provide these cats with temporary shelter, socialization and medical care before they are placed in loving and secure FOREVER homes.
Interview with Deana Salvatore
Final Hope Rescue
Deana Salvatore was born on March 11th, 1971 in Trenton NJ. She was later raised in Bordentown NJ and currently resides in Jersey City, New Jersey. Deana works full time as a Speech-Language Pathologist "And Crazy Cat Lady on the side." She started a non-profit 501(c)3 in December 2015 called Final Hope Animal Rescue.
Deana has always rescued animals, and people! As a child she had several friends who often stayed at her house because they did not have good relationships with their parents. "One time while working as a waitress in a restaurant...I think it was the Summer before I went away to college....I was working with a woman, maybe in her 40s at the time- she was basically homeless so I asked my parents if she could live with us. Surprisingly, my parents allowed her even after I went off to college!" I've always felt the need to help both people and animals."
Deana's work never ends, and she works both jobs 7 days a week. "I'm thankful to have a good profession that pays well, so even though I have to work a lot, I'm able to make ends meet between some donations and my salary."

She explained that it gets physically and emotionally draining, especially with the inevitable lack of social life that comes attached to so much responsibility. "That's something I'm trying really hard to work on... just finding a balance." Deana is up at 4am in order to take care of all of the animals which includes feeding, scooping litter, mopping and laundry. "I'm out of the door by 7am to go to work. I work my main job until 3pm, then I go to my after school job at a Charter school. I work there from about 3:30- 5:30/6pm. Then, I usually have an early intervention session or private client. Saturday & Sunday I get to wake up a little late, 5am. Then I have Early Intervention sessions all day from 9am-7pm. And that's my life."
Deana's short term goal is to open another Cat Adoption Center and Cat Cafe. Long term she would like to expand upon that idea and sell pet supplies. "It would be a dream to give back to the community and start a program where we could partner with a school and teach children with special needs about caring for the animals. They would then have an opportunity to apply for a position in the store/adoption center and earn a paycheck". Eventually Deana will work more closely with the community on TNR programs, pet education, and visiting schools to teach children about kindness to animals.
"As far as animals are concerned, I truly believe that my community is missing a sense of working together. There are so many rescuers out there and not just non-profits, but individual people too. There are so many of us yet we don't work together. I don't know what the solution is or how to change that, but it would be a great accomplishment if we could figure it out."
Other rescuers inspire and motivate Deana, those brave warriors who are out in the freezing cold or dangerous neighborhoods to rescue animals, who go above and beyond to care for animals. "I tend to gravitate towards people who are compassionate and down to earth. I firmly believe in treating others how you want to be treated and that includes all living things."
Click this text to start editing. This simple title and text block is great for welcome or explanatory text. When writing, try to keep things down to a few lines at a time. Break up your content into different blocks to keep your page interesting.
Click this text to start editing. This simple title and text block is great for welcome or explanatory text. When writing, try to keep things down to a few lines at a time. Break up your content into different blocks to keep your page interesting.
I am so incredibly Thankful to have found Deana and to be partnering with her. She has been monumental to me and Cambria's Haven and I am still in awe that the Universe brought us together. She is so genuine and truly cares about the animals above all else. She isn't in it to make money and spends hundreds of dollars out of her own pocket to care for cats and cover what donations and outside help can't. She works very long hours all week long in order to keep her shelter going, and we are inspired by her strength and dedication. The Cat Cafe will be the perfect place to help Final Hope Rescue get these cats adopted. Cats at Cat Cafes are adopted and fostered hundreds of percentage higher than cats in shelters! We will consistently host events for adoptions, fundraising, and community celebrations in order to fund rescue efforts and add furry family members to our visitors lives! We will share these cats on social media, our website, blog, and other sites like petfinder.com. We will make every effort to build a reliable and forever growing network of foster families in order to save as many animals as we can! These are our commitments to Final Hope Rescue and our Community. I do believe that the Universe really brought Deana and I together. I was praying and searching for someone as knowledgeable, honest, kind, and passionate as her- someone who could guide me along the way towards building Cambria's Haven as a non profit organization and create a functioning, successful Cat Cafe. And Deana was searching for someone who could help her get her cats adopted- in every way that Freddy and I plan on doing it- to the T!
Click Here to Add a Title
Anddddd last but not least- Freddy and I visited "Le Cat Cafe" in Philadelphia PA and it was the most integral Cat Cafe visit we've had so far.
Why? Well this place had Two VERY different things that no other Cat Cafe we have seen has had-
One large room instead of two seperate rooms
Self Serve Coffee and Tea
This changed the whole game for us. We instantly realized how much easier it would be to open up the Cat Cafe, asap, if we self serve coffee, tea, and maybe even Juice and Lemonade. The person working at Le Cat Cafe told us we can probably still serve simple foods like baked goods as long as everything is prepackaged. So we also thought of having vending machines or shelving and fridges behind reception where people can purchase prepackaged items to eat or drink to have in the cat cafe. Yes this means I won't be able to have my full fledged Vegan Bodega or Vegan Restaurant- BUT both of those things can be added gradually--eventually--AND I can still serve whatever I'd like at events and markets! That's why we're going to turn our kitchen in the new home that we move to into a professional kitchen so that I can still cook up some awesome vegan recipes and sell them as pre-packaged goods or at markets and events. We will still have Vegan Treats delivered to us from Bethlehem PA :)
We definitely will have a small store section of the Cat Cafe with our shirts, pins, stickers, creations, and more! I hope to add cruelty free products gradually to this area so that we can sell many non perishables and prepackaged Vegan options and encourage all of our customers to switch over to a cruelty free lifestyle. Many people are unaware that so much of the products that they consume and support are unnecessarily at the expense of poor, tortured animals. We definitely still plan to show the world that we don't need to hurt or use animals to live!
SO with this decision of doing self serve coffee and other drinks, prepackaged goods and one room- this means we can forgo so many intimidating and time consuming permits, licensing, zoning, construction, investments, waiting for the perfect property, stocking of inventory, equipment and supplies, and so much more really- the list goes on and on. The benefits and savings involved in this decision mean that we can afford to start the Cat Cafe immediately after we move and are settled!
Freddy also feels so incredibly relieved as he was feeling a bit intimidated by the multifaceted nature to Cambria's Haven. He was willing to push through and do it, but seeing how successful Le Cat Cafe was with such a simple concept really made him feel 100% confident that we can do it too- soon! Freddy has been finding lots of success with his new Audio Rental Company. He is building his arsenal of music equipment and instruments- and with every event he becomes a better Performer, DJ, MC. He is getting paid to do what he loves, and Cambria's Haven will have more than enough space for him to run the Cat Cafe while he also promotes and runs his music and businesses.
Click Here to Add a Title
The Decluttering and Personal Assistant job has really been booming! I decided to call it The Three R's (Like my Dad's place The Three B's :D ;) ) Reorganize - Renovate - Renew! It has taken off SO much so that I created an ad for Freddy too and we have been working as a team and separately at SO MANY jobs! With our growing experience we've raised our rate and have found great financial success. I created a website featuring many of our client's testimonials.
https://reorganizerenovaterenew.vistaprintdigital.com/
Click Here to Add a Title
This incredible opportunity of self employment couldn't have come at a better time. Honestly- I signed up for Real Estate School and began the process of Alternate Route before I had The Three R's. Now that we have found success with it, I really enjoy being able to create my own schedule, work overtime, take off whenever we want, and spend time away or resting at home whenever we need. With The Three R's we are able to make enough money while we work our schedules around opening up and running Cambria's Haven.
I am now considering doing Graduate School and going for my Masters instead of doing the Alternate Route Process. The Alternate Route would mean I would start teaching in 2019, I would work Monday - Friday from 7am - 3pm, plus all of the work teachers (especially new ones) do outside of their work hours, PLUS night classes several days a week for Two Years that I pay for. Those two years of commitment to working with a school, along with the night classes would eventually lead to obtaining my Teaching Certification. On the other hand, in two years I can complete Grad school, possibly find grants, scholarships and other help towards paying for it, and in the end I'll have my Masters and the ability to teach College! Grad school hours would allow me to run The Three R's and Cambria's Haven. With Alternate Route I would have a difficult time doing either :( As a college professor I would have time to run the Cat Cafe, and The Three R's part time. As a full time highschool teacher- I could do it but it would be much more difficult. So while I still have some thinking to do- I am pretty sure my mind is made up, and I'll be applying to Rutgers Graduate school in Newark and NYU.
Click Here to Add a Title
And finally, today I made it official. I created an LLC for Cambria's Haven and registered the name with the State of New Jersey! We will be sitting down with officials who will instruct us on what to do next, before we find the place we will rent. We will be placing orders to wholesale companies for all of our Cat Rescue needs. We will be stocking our inventory for our small shop and refreshments. We will be moving to our new home and base for Cambria's Haven. And finally, we will be fostering the first cats that will be opening our Cafe with us!
I can't wait to share this all with you and I am truly thankful and in complete awe of what how our dreams have been unfolding before our eyes and hearts. My heart is full and I am forever thankful.
You can count on me- I will never stop working for this.
All of the Love,
Sierra
Cat Cafes
& What We've Learned So Far
December 10th, 2018
Today I am going to talk about the various Cat Cafes that we have visited, and what we've learned about them since deciding we are going to make one ourselves.
In Rahway NJ there is "The Rahway Kitty Hall." The owner reminded me of myself, also a Montclair graduate and a Teacher believe it or not! She comes to her Cat Cafe right after school is over and opens up shop from 4-8pm on weekdays, closed on Wednesday, 1-6pm on Saturday and 11-5pm on Sunday. This made me remarkably happy because it showed me that I can do this all by myself, even as a fully committed teacher! She was so nice and informative and I appreciate all of the time she spent talking to my mother and I.
What We Loved:
*Great decoration! I love that it looks legit and professional, but also DIY and homey!
*Extremely comfortable and inviting! Soft surfaces to sit on and plenty of space for guests.
*Plenty of space for the cats! So much for the cats to do so that they feel comfortable and happy!
*Not an extensive or long sign in/payment process.
*You have to wash your hands before coming in and wear covers on your shoes which is great for sanitation reasons and for the cats health and safety!
*The owners mother helps her and is also SO sweet and kind! They make a terrific pair.
*The Cat Cafe has products and art you can buy to support them in the front and it's ALL Great!!!
*High turnover, lots of guests coming each day and cats are getting adopted quickly. They are saving so many kitties!!!
*Books about Cats to read!
*Photos of Cats with more information about them are mounted on the walls so anyone interested can learn more about them.
*Owner might be down to do an interview, stay tuned for that!
Overall this was a gem, SO welcoming you could feel the loving energy all around. There is a great deal of time, effort and compassion in that place and it is felt by the appreciative and happy guests!!!
Take a Look at Our Gallery
The next Cat Cafe we visited is in Asbury Park and called "Catsbury Cafe." This was a much more busy operation and the owner was also there to greet us. With two large rooms the cafe section was a full Cafe with food and drink. The owner told us that the cats don't ever last for longer than a month at their Cafe because they are constantly adopting cats out which is wonderful news!
What We Loved:
*Great and busy location, there were tons of people coming in and out and definitely a need to make an appointment to sit with the kitties or you may have to wait in the cafe for your turn! This might be annoying to guests but this is AMAZING news for the kitties!
*The entire place is so clean and organized. Most things are white and light colors so you can see that everything is very clean. The place also smells clean, and not at all like cats.
*The cafe has vegan options and a full menu. The coffee was good and prices were fair.
*Entry process was not too long.
*You must wash your hands before entering which is great for the safety and health of the cats!
*Cats are constantly adopted there! Cats do not last more than one month at this shelter!
*Pleasant staff
*Kitty Litter in an entirely different room, so no detection at all for guests.
*The Merch was amazing
*They Love the Smiths and have a lot of Smith Related art
*There is a changing Gallery of Art that is donated
*Quote in bathroom definitely made me cry! Loved the bathroom decor!
I bought a shirt before heading back home and it's honestly my favorite shirt. It's SO soft, definitely the most soft shirt I own. It has an altered Smith's quote on the back "Cat People of the World, Unite and Take Over" and a Cat in Blue on the Front with "Catsbury Park" across the top, and I wear it at least twice a week now! I definitely can't wait to go back and visit! This Cat Cafe also hosts events from time to time and I'd love to work on something with them in the future!

Take a Look at Our Gallery
We visited two Cat Cafes while we were in Georgia. The first one was "Happy Tabby Cat Cafe" in Atlanta.
What We Loved:
*Biggest one we've been to!
*Comfy! Plenty of soft and comfortable spots for people and cats to roam, lay, and hang out! Even had bunk beds for us to lay on with kitties!
*So many cats! Plenty of cats that were very friendly and playful!
*Lots of toys to keep the cats entertained
*Litter undetectable and not in the room
*Did not smell like cat
*Coffee was tasty
*Entry was easy
*Lots of Cat Books
*Huge climbing bridges attached to the ceiling for cats
*The staff was mostly volunteers which is very amazing to know that they can run their business based on the kindness and donated time of others!
*Clean and well organized even though there were tons of toys, seating areas and spaces for cats to sleep!
Everything seemed to be really well put together, comfortable, efficient and clean! We had the best time!
Take a Look at Our Gallery
In Savannah Georgia we visited "Purrvana Cafe" where the staff pleasantly greeted us. We were served two yummy coffees and brought next door to their Cat room.
What we loved:
*Extremely well kept and cleaned space, ample quality furniture and everything looks brand new.
*Even though it was a small space, they used the space efficiently and added just enough cat homes and crawling spaces so that it didn't look too cluttered, but each cat had a place to feel comfortable and safe.
*I loved that this place had all different colors of cats, long and short hair, big and small, young and old!
*Seating area is comfortable.
*Vintage + Cat decor was very well done
*Lots of toys for cats to play with
This was the smallest Cat Cafe and for a tiny space they are doing SO MUCH GOOD! We are so proud of Georgia for having these unique and inventive shelters that make adoption happen easily and frequently!
Take a Look at Our Gallery
The last Cat Cafe we visited was "Kawaii Cat Cafe" in Philadelphia after we did the Philly Vegan Pop Up Flea Market! Now THIS one was my FAVORITE because WOW did I LOVE everything about it!!! You walk in and it's the colors I always envision for a Cat Cafe, bright pastels and pinks, bubbly letters, lots of cartoon cats and cat art everywhere! Luckily we came in right before a rush so we didn't need an appointment but I definitely recommend making one because they were packed! The owner would be available to do an interview with me so Stay Tuned for that!
What We Loved:
*AMAZING location, excellent exposure which means LOTS of adoptions!
*My favorite decor and set up by far! Colors were the best! (Since Cat Cafes originated in Japan, I really like the Japanese cat anime theme that they have going on).
*The cat room was small but like Purrvana, the space was used efficiently and there was more than enough space for each person they allow in to sit, and for the cats to roam, hide, and hang.
*There were 9 cats which fit the space well
*Kitty litter was not in the room with guests and undetectable.
*Did not smell like cat
*Plenty of Cat toys to play with Cats
*Comfy seating
*Delicious Coffee
*Friendly and Helpful Staff, Willing to do an Interview!!!
*Their bathrooms were also very cute! I got tons of ideas from their decor all around!
*Can't wait to go again!
I learned so much from these visits!!! Number one is, KITTY LITTER IN A SEPARATE ROOM, and do ALL you CAN to keep the kitty smell away! Even though it might be considered "To be expected"- No one wants to smell that sour kitty smell and I want to avoid it as much as possible. Next is, make the place COMFORTABLE, inviting, welcoming, and soft for people and the cats! I want to use bright and light colors that pop and are also soothing. I definitely want to build some crazy unique contraptions for my cats to climb and climb all day! I don't want to install too many things where the cats can hide all together and not be seen. I think to avoid cats getting too stressed from constant contact, the best solution is to give the cats a lunch break mid day and close the shop, or only open for half day like Rahway Kitty Hall. I want to avoid asking people to pay to see the cats and having situations where there aren't really any cats to see. I want to keep things as clean as possible and as safe for the cats as well so taking precautions like shoe covers and washing hands before entry is paramount. I definitely want tons of cat toys! I would love to have volunteer members as staff so here's to hoping we can get there one day! I can't wait to do this, with a VEGAN menu and Cammy's Shop filled with Merch. We are so ready! Everyday we inch a little bit closer! In fact we have such BIG NEWS lately that I am dying to share. Next blog will be right after New Years and it's entirely dedicated to updates and the amazing things that have been happening lately! We have so much to share. <3 Slow and Steady Wins the Race!
All of the Love,
Sierra
Take a Look at Our Gallery
The Visualist Photography

November 16th, 2018
On August 11th we had the pleasure of participating in The mARTket, a networking and vendors event by Melissa Martinez. Mels aka The Visualist Photography did such a phenomenal job putting it all together. Diverse vendors and artists were set up at The MVMT Space on Union ave. The space is classically decorated and gorgeously refinished with huge windows and ample space. The event ran from 5pm to 9pm. "Soulistic Health and Wellness" by Natalia, displayed her homemade deodorants along with Doterra Essential Oils. Vanatei Cosmetics was next with CRUELTY FREE, VEGAN makeup made with very high quality ingredients! Next to her was our great friend Vanessa who embarked on building "Nourish with Love," her business of handmade skin care products like lotions and face masks. Mel's table was set up next to the DJ displaying her photography and shirts. Mels does street, urban and art photography. Center stage was @iamdjjay who was one of the best DJ's I've heard in a long time. He played all kinds of music and transitioned between songs effortlessly. There was TONS of unique apparel at Flagship Jungle, Freedomind, Out of this World Threads, Ish and Al Customs, and Play4Keeps Apparel. A2Z Custom Creation was an interesting artist who uses license plates to create his eye catching pieces of work. Bakerbabes sold AMAZING cupcakes and Ag Catering served up some empanadas and more!
Click Here to Add a Title
There was even complimentary Sangria throughout the night. An awesome crowd came out to support us and the event was a huge success. Freddy and I met so many faces and even saw some old friends who we hadn't seen in a long time! We made our first large custom woodwork sale as well which was a proud moment for both of us. The time flew by and I was so grateful to meet such tremendous artists!
Click Here to Add a Title
I try to interview everyone that Cambria's Haven works with and so I had to sit down with Melissa to pick her brain after the event.
She was born and raised in Elizabeth on October 25th 1990. She has been interested in photography since she was very young: "For whatever reason it always caught my eye, when facebook, blogging and tumblr first started I got into it through different photographers and blogs, I knew that I wanted to do something with it in the future but I didn't think of it as a career or something I could make something out of."
But four years ago she bought a camera and she began to take photography seriously. She did birthday parties, family and friends' events, and then two years ago when she upgraded to a better camera, she set up an LLC and began to treat it as a business.
When asked about her community Melissa said: "I love our culture and our diversity, I like the fact that most of us don't give a fuck - that's how you should live your life, fuck acceptance, do what it is you want to do, our community especially the art community lives that way."
Her goal at the moment is Investing in more equipment. She also wants to network with other photographers and videographers more often to make more connections for her craft.
Melissa believes her individuality sets her apart not only as a photographer but as a person. "If you put me by any person I will be different, I'm very outspoken and open minded about a lot of things." People don't motivate her, success does. She wants to be the best version of herself, and she'd like to show her niece what hard work is as a young woman. Mel believes the most important principals one could have are to: "Always be honest and true to yourself in any aspect of your life or investment, always respect yourself and put yourself on the highest pedestal, know your worth, never let anyone take advantage of you"
Click this text to start editing. This simple title and text block is great for welcome or explanatory text. When writing, try to keep things down to a few lines at a time. Break up your content into different blocks to keep your page interesting.
Click this text to start editing. This simple title and text block is great for welcome or explanatory text. When writing, try to keep things down to a few lines at a time. Break up your content into different blocks to keep your page interesting.
Click Here to Add a Title
We loved working with The Visualist Photography and can't wait for her next event! We so look forward to creating projects and events with her in the future. So much LOVE and RESPECT to a REAL ONE <3
(All Photography by @TheVisualistPhotography, Pic below is of us at The mARTket!)
All of the Love,
Sierra
We loved working with The Visualist Photography and can't wait for her next event! We so look forward to creating projects and events with her in the future. So much LOVE and RESPECT to a REAL ONE <3
All Photography by @TheVisualistPhotography
All of the Love,
Sierra
The Urban Renaissance II
November 7th, 2018
!!! THANKYOU EVERYONE !!!
It's been almost one month since The Urban Renaissance II and we've been non-stop since! I've been working on this blog in pieces whenever I get some time and today's the day I am finally able to post it! The majority of these pictures were taken by one of our featured artists, photographer Elvis Akbar.
Hosting UR2 at Ghos Training Facility at 753 Kenilworth Boulevard was a dream. Each room is $50 an hour, and the smaller room we rented last minute is $25. We were able to come in early to get the place ready, move gym equipment to the back room, set up and decorate. I needed all of the time that I could get, as this was going to be my biggest display yet with two tables, and I also had to get the entire place ready, while working with each artist as they arrived.
Luckily my friend Eva was able to swing by after work and helped me out so much! Above pictures 1-4 and photographed below is Eva vending everything Cambria's Haven!
The picture to the right is a group picture of most of the artists, vendors and performers that worked together to create such an amazing turnout!
Click Here to Add a Title
90% of all artists were set up by 6:30pm. Elvis Akbar
(@Elvis_Akbar_) created an entire art installment that was set up behind and surrounding the stage area. It was so awesome to see his work up there, grooving with the music and adding just the right amount of everything to each performance.
Our first performance began around 7:00pm, by Jenny aka Sodalite (@Sodalitee). She has a tremendous voice that is packed with passion, feeling, and empathy. Her singing immediately made me feel connected to the collective consciousness that is a part of all of us. When she covered the song "Harvest by Tash Sultana, I could not help but tear up and do my best to swallow the knot in my throat. A common thought I had all night was that these artists are going to make it, there's just no doubt about it. None of us want the fame or fortune, we just want to connect and reach people with what we do. Jenny's voice is going to help heal so many humans!
Click Here to Add a Title
@Entierralos was up next and began their set before 8:30. I was enamored. I am so proud of them! They have such a deep message to share, and activism and Latinx pride at the heart of their intentions. Each member has so much energy, along with raw, organic and genuine talent. The audience can easily feel their chemistry that is reflecting in everything they do. The drummer, Irvin is the heartbeat, smashing and crashing a symphony before our eyes. They are three brothers, three lions, putting themselves out there in their most authentic form doing what they love most. They share it earnestly and honestly, with all of their might and soul. These are the qualities that break through in the music industry. That reach communities that lead to countries, that lead to continents. Entierralos makes the kind of music people need. Their message will be heard around the world.
Click Here to Add a Title
Solis' started around 9pm and his performance was impeccable (_iamsolis). It is literally just a matter of time before this guy accomplishes every major music goal he has! The way Solis uses words is nothing short of genius. It is not often that you meet someone capable of bending and flowing with a language as comfortably and freely as he does. It is almost like rhyming comes as a second language to him. He is able to truly communicate through his music and he is sending the most important messages in the world: LOVE and TRUTH. So much respect to this artist for stepping up to his talent with the intent to share light with the world.
Click Here to Add a Title
@Habibisoul was smooth and full of finesse. He brings back this old school R&B style and pairs it with his own spin where he's created his own lane entirely. He's confident with a strong stage presence that draws in the audience from beginning to end. Habibisoul keeps the crowd engaged and entertained! It was a pleasure to see him perform along with all of the happy smiles and jamming bodies throughout the audience!

Click Here to Add a Title
Of course my favorite part of the night was getting to see Freddy (@FACEcadet) perform all of his newest work. He has been working tirelessly and when he gets a bit of free time it is dedicated to creating music. His heart and soul is embedded in every song. I don't get a chance to watch him perform often, so the longer set was everything for me. Freddy's dedication to practicing shows in every performance, and for this one- he kicked it into overdrive. He got comfortable on stage and settled right into his zone where his words flow like magic and his performance pours out of him like paint on a canvas.

Click Here to Add a Title
Lotys was pure Soul and Strength (@Lotys_). If you come to her show weary or weak, she will pull you up by your heart and show you where the light is at. She is the Flower that grew from the concrete that paves her city, and she is here to pull more Flowers up to the Sun. I knew when I heard her performance that she would be reaching people through her music for generations to come. She can rap with the best of them and she will.
Click Here to Add a Title
Savvy the Savior was the last performance and he shared a beat set of Boom Bap and Trip Hop (@savvythesavior_). He was a perfectly savy cool down for such a high energy and extraordinary event. His eclectic style matched the diverse tones of the entire night, and he took the audience on one final journey that relaxed us while opening us up to his divine imagination. Savvy's compositions were the perfect way to end the night on a beautiful note.
Click Here to Add a Title
Comrade Classen was our DJ (@comradeclassen), micman, and took care of all of our sound needs. The sound was on point all night and so was the equipment. We couldn't be happier to finally be confident in what the sound is going to be like for these events; as some of you may remember it was a struggle for us back in the day. Well now we are all set and the sound is more than I could ever ask for!

Comrade Classen and The Cavalry have everything you need! They can provide DJ's, sound equipment rentals, performers, and Drum Circles. Contact me here or contact Freddy at
908-305-1737.
Click Here to Add a Title
The Artists were INCREDIBLE. Wow I feel so lucky even typing this and thinking back on how many AMAZING ARTISTS came through to build The Urban Renaissance 2! I received so much support and help from every artist who participated and I thank you all from the bottom of my heart for making this happen!
In the room with the performances, Kris the Kreator, @Kreator.res (who showed up super early to help us get the place ready) set up an entire art installment where he displayed his unique and diverse collection of art and creations (Pic 1&2).
Bella (@bella.v.ictoria) and Tino (@tinofcook) took over half of Room three and had art of all shapes and sizes on every available surface. I loved how immersed into their world I felt whenever I walked into the room. They were so happy to be there and their work was wonderful! (Pic 3).
Click Here to Add a Title
Ish and Al Customz in Pic 4 had some of the coolest handmade creations, I was in awe! Their independent, completely self made brand of their personally customized sneakers, clothing, and other items is BLOWING UP and for good reason (@ishhandalcustomz)! They can take any vision you have for your gear and make it a reality. They are doing something incredibly unique and outside of the box, I have honestly never seen anything like it!
Jackie (@artofjacqueline) and Islam (@iepyro) had the other half of room three and I was definitely a huge fan girl! i met Jackie years ago and have been following her and her art online since then. She is one of my favorite painters and it was so heartwarming to see her work in person. Her paintings will stop you right in your tracks and pull you in, indefinitely. Her husband Islam uses wood and fire to create these outstanding carved and burned handcrafted pieces of art. I was so impressed with the process and level of effort and patience that goes into each piece. It is really something to see! (Pics 5&6).
Flagship Jungle in Pic 6&7 were such a pleasure to work with (@flagshipjungle)! I loved that Reina was painting a portrait of Tupac live! Their clothes and artwork are a wonderful representation of the strength and diversity of our community. The duo expresses themselves and their loving spirit through Reina's work and the fashion they create.
@Immortalis_Memoriae had an extraordinary display (Pic 8&9) of her awesome creations. If I'm not careful I will end up buying her entire table! I love every single thing that she has in store and I am so honored to have her as a part of UR2. Along with her art she shares a message of conservation and how you can help the Environment, Butterflies and Mother Natures Pollinators. Immortalis Memoriae receives the insects for her work from conservatories after they pass of natural causes and life cycles. Her intention is to show the world that death doesn't always have to be ugly or awful, and that there can actually be beauty and peace in death.
Take a Look at Our Gallery
Click Here to Add a Title
Harry's Drinks in Pic 9 had refreshing Vegan Alcoholic drinks and were sold out before the night was over (@harrysdrinks)! They put their drinks in packs that resemble Capri Suns and they are so cute and delicious, with a great amount for the price! They are spreading a message that you don't need animals in order to enjoy an alcoholic beverage. To me, that's an important part of Veganism that some disregard- getting people to make the small changes that really don't have any difference in quality, taste, or experience, - the only difference is you won't be hurting animals. Even if we got people to make these simple changes that don't effect their enjoyment of said product or food- we are doing a huge service to the animals! This is also how you get people to start considering the animals, through smaller steps that are more feasible than cutting out animal products all together all at once. I am so grateful to Harry's Drinks for what they are doing and I can't wait to work with them again!
@Freedomind in Pic 10 was so friendly and supportive of everyone and his positive energy radiated and resonated with people all night. I love his vision and how he gets his message across through his art. His set up is always fun to see and we are proud to collaborate with him and his message of a higher consciousness and understanding of the world around us.
This was the second time we had @ALLIKNOWISGOON at The Urban Renaissance and we are so happy that we met them and can continue to work with such an honorable and monumental team! They had live art and a whole set up of their clothing and artwork that blew everyone away. Their table was always busy, and like last time many people came out to see them and support their National Skating Company. I am so proud to collaborate with AIKIG as we help build from within this community we come from! (Pics 11,12&13)
@P4K_Apparel in Pic 14 displayed their designs that represent Going after our dreams and goals with every bit of our being ! They are doing their thing and showing the world that fashion has no limitations and neither does their creativity or drive! These brothers have tons of passion for their work, and it shows and can be felt the minute you meet them or hear them talk about Play 4 Keeps and what that lifestyle means.
@Stijhl (Pics 15&16) had an interactive set up that was simple but also very eye catching, and it depicted his work perfectly. His colors pop and his use of bold lines and signature shapes and characters make for a combination that fully expresses STIJHL and his art. He has tapped into something that stands out and apart, that he will grow to be recognized, known and loved for.
Wildlands in Pics 17&18 worked together harmoniously as a team. You could feel the support for one another and how much love and care they have for each other and their movement. Wildlands is about being yourself, not worrying about what people think, and being proud of who you are and where you come from. They create clothing to serve as a reminder to stay true to ourselves in a world that tends to try to change and mold us. It was nice to see them busy throughout the night, knowing they are spreading confidence and acceptance through their work.
As I said early on in this blog, it was clear to me that night that the artists who were a part of The Urban Renaissance II are going to do HUGE things with their skills and immense creativity, that will not only effect our world around us but the generations to come.

Click Here to Add a Title
Overall the event was beyond belief and so much more than I could have ever asked for or expected. I hope that The Urban Renaissance 3 will be in April at the entire Ghos Facility. With multiple rooms we can have multiple artists performing at once. I plan to have double the amount of SPACE AND ARTISTS as UR2 and I can only make these extraordinary plans because The Urban Renaissance TWO SHOWED ME WE CAN DO IT! This event was monumental for me, it made me realize that through our efforts and hard work we can accomplish SO MUCH!!! I realized I can rely on my community and the artists within to put together something more beautiful than I could have imagined. Truly I am still nearly rendered speechless by my gratitude and happiness from our turn out. We had over 150 people in total and RAISED a little over ONE THOUSAND DOLLARS towards CAMBRIA'S HAVEN!!! As for our table we sold nearly all of our Vegan Treats, tons of Lemonade and Coffee from Hugo Dog Rescue Coffee Co, and so many shirts, pins, stickers, and wooden creations! THANK YOU TO EVERYONE who made it out, who made a purchase, who watched any part of the show, who stopped to look at an Artist's work or to speak with them and give them words of encouragement, who took a picture, who shared the event, and of course THANK YOU AGAIN to every performer, artist, vendor, and FRIEND who helped us make this a reality!!! I LOVE YOU ALL SOOOO MUCH AND CAN'T WAIT TO DO THIS AGAIN AND AGAIN AND AGAIN!!
All of the Love,
Sierra
Take a Look at Our Gallery
The Urban Renaissance II


October 13th, 2018




To see interviews for ALLIKNOWISGOON and Kreator.Res, Please visit our Blog Page from Last Year at: cambriashaven.com/our-journey-32417-42018

Scroll down until you Find their Interview
Click this text to start editing. This block is a basic combination of a title and a paragraph. Use it to welcome visitors to your website, or explain a product or service without using an image. Try keeping the paragraph short and breaking off the text-only areas of your page to keep your website interesting to visitors.
I decided to do Freddy's interview a little different because we already did one for him for the last Urban Renaissance. In his last interview we talked all about FACEcadet and the different projects he's working on musically. If you'd like to visit that blog please visit: cambriashaven.com/our-journey-32417-42018 . This time I want to present a synopsis of the different jobs he's had and how they have prepared him for creating Cambria's Haven with me.
Here's what we've been working on
Freddy was born on April 20th, 1986 in Hells Kitchen New York where he lived until he was 13. He later moved to Harrison NJ where he was raised until moving to Elizabeth, NJ in his 20's.
Most of the jobs he's had have been based on his social skills. He would get interviewed and become the face and mouthpiece of what the company is trying to represent. He was 18 at his first job at restaurant depot where he ironically worked with frozen meat from 5am to 4pm. That was his first taste of hard work. He was doing that to pay off school at the time.
After that he worked at UPS for about a year and a half because it had a student program where they paid half of your tuition. After almost two years he decided he didn't like his Accounting major and stopped going to school. He worked at Rite Aid in customer service for a couple of months. These jobs were more like grunt work, but helped build a backbone of hard work.
His first three jobs dealt with organization, cycling things out, hands on work, move this there, rotate that, clean over here. This will all help when we're dealing with Cambria's Haven and the basic work that it's going to take to keep it going.
He moved back to NY for a bit and lived there for about a year. His first fun job was working in NYC at the Virgin Megastore. He definitely stood out during his interview because of his musical background. The last page was a test of music trivia, asked questions like name the Rat Pack, or name two out of the four Beatles, and I did pretty well.
He was a cashier there and that's when he met Kanye West. He came in when he was releasing his album at the same time as 50 cent and bought a ton of his own albums.
The pay was only 9 bucks an hour so he eventually found Ripley's Believe it or Not where he worked for about two years. He filled out an application and he remembers being quirky and cool and standing out a lot. They hired him the next day as a Lobby Ambassador which was meant greeting people on their way in. That transformed to a Lobby Salesman where I had to pull people into the experience.
After that he started working this weird job for my mom's friend. He had to do cold calls to help people advertise for their business. It was really difficult and the owner couldn't keep it up. Then he began working at Verizon and he made pretty good money there. Back then they used to give you a lot of money every time you sold a phone but it's not like that anymore.
From there he went to Staples.
"That was a really cool gig. That was really how I ended up meeting my wife because it was there I met Mike Wit and Oliver who eventually brought me to meeting her. I also worked at a charity in telemarketing. That was a terrible place though, because only 1% went to the cause and the rest went to the company. I left that to sell cars in Elizabeth. I was the only salesman there so I sold a lot and made good money there. That's when I met my wife."
Then he and his wife moved to Cali where he was on really nice unemployment for a few months and able to really explore San Diego. He tried canvassing for Greenpeace but he didn't make the cut because you have to pull in a certain amount of members everyday and he only lasted a week. That job however, is incredibly helpful at making you jump out of your comfort zone with both feet. You have to go up to strangers at random and attempt to convince them to donate to Greenpeace. This helps us a lot in the future because a lot of Animal Rescue revolves around getting donations and support from your community.
Then he got a job at Revlabs and that's where he met Michael who overheard him freestyling at his desk and implored him to go record at his friend's studio. He jump started his entire rapping outlet and he later found out that Michael was actually secretly paying for the recording sessions out of pocket for Fred. If it wasn't for that opportunity, FACEcadet may have never happened. Adam Kinipel was his manager at Revlabs and he taught him how to surf in addition to different sales techniques that will always be helpful in the future.
"The jobs where I sold and was the face of the company, that's another big thing. I feel like a lot of times that initial greet is what makes the company, saying Hi, being open and friendly to people before they walk in, it's so important."
When they returned to New Jersey he worked at a home that housed 18 Rottweiler champion dogs. They each had their own kennel that he had to clean out everyday. He had to feed and care for the dogs but eventually left because the dogs were meant for these shows where they need to be slightly aggressive so it was sad to see them all kept alone all day in cages and never given any attention. He had been specifically instructed not to be affectionate with the dogs and seeing how even though they were trained to be slightly aggressive, the dogs still wanted love and to play. The entire ordeal was completely unethical. That situation prepared him for the sad things he will inevitably see at other shelters and situations in which we will be unable to foster or help every pet that we see in need. This job also prepared him for taking care of multiple dogs at a time.
After he left that job he worked with his dad for over a year as a graphic designer at Peerless Umbrella. Working as a graphic designer helps anytime we ever need flyers, marketing materials, editing for our designs for T-shirts and pins, and so much more!
Then he worked at Amazon as a courier driver delivering packages for about a year. After he got married he and Sierra moved to Colorado Springs for a bit where he worked at Chipotle, his favorite place to eat.
"I didn't get sick of the food, ate it everyday!"
Then he worked at Pubdog which is the most similar job when compared to Cambria's Haven.
"I was able to see how you could actually serve and eat food around dogs."
There were two sections, one where no dogs are allowed, and another where you can bring your dog. There was also a dog park outside with tables for people to sit. They served comfort food, grilled cheese, rubens, pizza, things like that.
"My knife skills have gotten great. I constantly had clean things properly which was a huge thing at Chipotle. I loved how serious they took things at that location. They even had a timer going to remind us all to wash our hands. They were always on top of being clean and it sucks that in other places they don't have the same habits. I'm glad that I learned them at my first restaurant job. It taught me how to run things smoothly, cleanly, efficiently, and quickly. I worked under pressure. I was a beast at rolling up burritos. Working at the restaurants has given me a great handle on working in the kitchen, cooking, moving fast, filling orders, speaking with customers and more, so when we are working on our menu and serving food to others I will know my way around that."
Pubdog was just starting out so Fred was actually the lead chef in the kitchen and had a lot of creative control so that was really helpful for when we are building our menu and running our kitchen.
"We moved back to Jersey and I worked for Amazon a bit more. I got promoted to a manager but it wasn't worth the salary so I started working for my wife's dad. We worked together for six months and I learned so many things in construction, plumbing and more. Colorado definitely made me more handy and I become even better alongside my father in law. Being handy with my wife's dad, being unafraid to get my hands dirty is crucial."
Then he was a chauffeur for a pretty rich guy for about a year. He now works as a Substitute teacher with Source 4 Teachers and is also a freelance handyman and home organizer on the side.
"My wife does home organizing, decluttering and dehoarding and there are many jobs and projects we work on together as a team. She started putting ads up similar to hers that include handyman work and I have been getting pretty good business ever since."
All of these jobs helped Fred exercise the basic fundamentals of being a responsible adult and running a business.
At Cambria's Haven, his wife does the administration, she's the one who will get people in there and make sure they have a presence online. Fred will be helping with animals, orders and talking to clients.
"It's so important to be very friendly. That's my thing too, just presenting a vibe when they come in. I will essentially be the rhythm of the place- the funk. People will come in and feel that it's a cool place. I want to do the hands on work. My wife will be the antena, getting us situated and established, and I'll be the one to help take care of the animals, and to greet and serve our guests."
Living in so many different places has taught Fred how to communicate what he's trying to do to people in a way that they will understand.
"Psychologically I feel like I'm good at reading people, and that will help me to have a better outcome with promoting Cambria's haven, getting our animals adopted, fundraising, and selling our food and products."
Freddy also wants a career in music. He would love to eventually be at a place where he can perform at festivals consistently throughout the year, and also possibly host our own at some point.
"I also want to become a much bigger animal enthusiast with cats, dogs, reptiles and insects. I want to teach, now that I'm a Substitute teacher it has opened up that door for me and teaching is definitely something I want to do in the future. I want to go back to school and finish my degree. Getting a degree shows you're committed and see things out. It's a big milestone and it shows that you're serious. Also as we've moved around I've noticed it's a necessity for most jobs. What's the saying, "To change the system you have to get involved in it?" I feel like that's another reason I want to go back.
Fred is certain that Cambria's Haven will all come to fruition.
"I want to attract the things we long for and do it in our own way. I don't want it to be filtered or censored through someone else's eyes or dreams. We will stand behind this proudly and say 'I did everything I could, while I was here.'"
Samyr El Khatib De Souza was born on December 22nd, 1992. He was born in Newark NJ and raised in Lebanon until he was five. Then he moved back to Newark and lived there until he was 11. He later moved to Elizabeth, and then Kenilworth.
"Kenilworth is a dry, unseasoned chicken, but Union County is lit."
Samyr's genre is a mix of R&B and Soul music sounds. He considers his craft to be genuine, soulful and catered to women.
"My music is a good addition to a show because it's honestly different and not generic. It's something to vibe with, something to make you feel and make a connection. It has to be for the open minded. I got soul because of my dad. He's Brazilian. He was a music guy in a Harley Davidson gang with an afro. He was basically a playboy, he had a lot of flavor to him and he raised me around that. He raised me around people with so much soul."
Habibisoul's mother is from Lebanon where he goes to visit every year and speaks Arabic fluently. At home he speaks Portugese, and he can also speak Spanish! The "El Khatib" in his name comes from my mom's father who was well respected.
"It's crazy in Lebanon but when my family goes back to our village and its all love."
Habibisoul doesn't plan to become someone famous or try to get a music deal.
"If it happens it happens. But I do this because it's genuine and authentic and I love it! I have different long term future goals for myself apart from music."
He is currently in the process of investing in a hookah bar and cafe in Bearut, Lebanon.
Some of his favorite artists off the top of his head are Amir Obe, Kid Cudi, Amy Winehouse, Chief Keef, Madonna and Prince.
I asked if he's married because of the silver ring on his left hand, and he said it was a promise ring that he bought for himself two years ago after 365 days sobriety and abstinence. He wanted to focus on his health and women had always been a big distraction for him. He wanted to clear his system and mind in order to refocus and execute.
"Honesty is one of the most important things. I used to mess around but what I seek and what I have to give is to always be completely real no matter what it is at any time and any day."

Samyr loves to express himself through music. The love he has for what he does is all he needs to feel motivated.
Nestor Orujuela was born on February 2nd, 1990. He was born and raised in Elizabeth NJ and now lives in Linden. Both of his parents were born and raised in Colombia. He definitely identifies with his Colombian culture more than his American. From the food and music to their lively attitude and way of life, Nestor loves his culture. He absolutely loves Salsa!
Nestor grew up doing graffiti a lot. He started with drawing and eventually found himself sneaking around tagging walls. He found himself immersed in that artistic community where he eventually developed the idea for Freedomind.
Freedomind is versatile. Just as much as it can be for the stoners, it is also made for the teachers. It's about consciousness and spreading awareness. It's about teaching true history and learning about your real roots.
"It's also about expressing yourself and how you feel, whatever it is that's on your mind- say it."
His goal is for this brand to reach an international level and touch all parts of the world. He would like to spread a message of consciousness and awareness, and how important it is to align your mind, body and soul.
It is important to Nestor to continuously live in a state of learning. He wants to do more reading, exercising, eating right, and meditating.
Art itself is what keeps him going. Seeing different kinds of art and artists, some who are here, some who have passed, and those who are up and coming. Art constantly inspires him to come out with something new.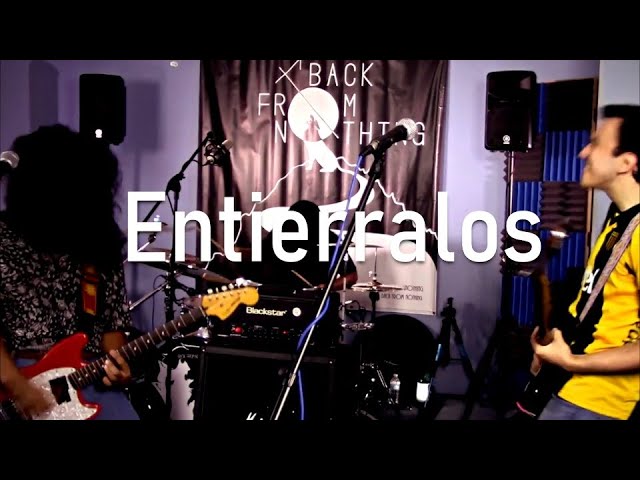 Click this text to start editing. This video and text block is great for descriptions about your business, products, or services. Double-click the video on the right to change it.
Click Here to Add a Title
Click this text to start editing. This block is great for showcasing a particular feature or aspect of your business. It could be a signature product, an image of your entire staff, an image or your physical location, etc. Double click the image to customize it.
Click Here to Add a Title
Click this text to start editing. This block is great for showcasing a particular feature or aspect of your business. It could be a signature product, an image of your entire staff, an image or your physical location, etc. Double click the image to customize it.
Entierralos is a Latin Punk Skramz band made of three Latino Men, Luis, Irvin and Gabriel. There are many types of beats and instruments used in Latin countries, and Entierralos incorporates them into their music through sounds derivative of genres like slam dancing and Salsa. They also use Spanish in their lyrics, and feel that Spanish can convey certain emotions that English cannot. It is important for them to keep in touch with their Latin roots and to connect with their culture in various ways. They are very explicit in their lyrics about Latinx activism. They consider Entierralos to be a a Skramz band with Latinx, Post Hardcore and Hardcore Punk influences, and Ambient touches here and there. Skramz is the genre they most closely identify with, which they described as: "Screamo and sad people yelling into a mic with guitars who decided to call themselves skramz." - Entierralos. The overarching theme is that there are emotional struggles Latinx's go through like poverty, immigration, racism and oppression. Entierralos wants to express that. Another one of their biggest intentions is to deliver shock value.
Luis also likes to step outside of his comfort zone in terms of how he looks on stage. Sometimes he performs with makeup on.
"I find myself in that aura of I guess what you can call feminine. I am pretty in tune with my feminine side but I don't express it as much as I do on stage. It's very out there, and pushing gender and social norms to a certain extent." - Luis
The group is influenced by artists like The Mars Volta, At The Drive In, The Smiths, and the Skramz scene down in Latin America.
They are focussed on growing their musicianship- live improv, song writing, song structure, music writing and melody writing. They see music as a group effort, so if they can all expand their musicianship as a whole they have faith they will go far because as far as chemistry goes, they've got it. For now, they are learning new things and bringing them to the table so they can click in different senses. Luis' brain is slow flowing and melodic, early Indie, Latin and 80s, and his ambiguity is the glue that holds everything together. Gabriel grew up with off beat tempos and thrash metal, and Irvin "Bangs those drums like I don't know what the fuck" - Gabriel
The Name Entierralos came from a time where the band wanted to reinvent themselves. They chose a random chemical in the periodic table called Barium. Later, Gabriel was hanging with his father and told him their new name, to which his father replied "Betty them? Eso ni suena, mejor Entierralos! (Translation: That doesn't sound good, Entierralos (bury them in spanish) sounds better!) Gabriel told the guys the next day and everyone agreed with his dad.
The three really enjoy the time they spend together as a band, writing and creating music. They want to keep that flow as long as possible. If they were to ever go in a direction of tours they would absolutely be open to that opportunity, but the main idea is to just have fun playing music. It provides a invaluable therapy they could never find elsewhere.
"There are things that only the three of us understand about one another. At the end of the day if it wasn't music, the three of us would find something to do. This band is the thing that brought us forward the most, but we find comfort in each other and the way we communicate is almost telepathic, so no matter what the medium is, we will continue to create together." - Luis
Irvin didn't know about a lot of things in Newark until he started to branch out with his music. Since then he's come across a lot of people who are all about the scene and community. In fact he has noticed that while there is a lack of camaraderie and professionalism throughout some of the larger, more legitimate and popular venues and performers, the local DIY music and art community is much more supportive and professional! Luis has also realized that there's a lot of support in the DIY community. He finds himself in a very safe space when he needs promoters or when he meets different bands. It's always exciting to meet different Latinxs in the community because with the current political state more ethnic people have been convinced to get up and be more active within their communities. A lot of bands are starting to play Latinx influenced music with lyrics about activism.
Irvin Guadalupe Guzman was born on August 8th, 1996 and was born and raised in Newark NJ. Both of his parents are Mexican, where he eventually travelled as a kid. It helped him learn Spanish and introduced him to Mexican culture, like different dances such as Folkloric dancing. He also was able to see that for so many people, life revolves around hard work. Being with Luis and Gabriel also helps him connect with his culture on another level because it is something they strive for as a group.
When asked how he got started, Irvin said
"I bang on stuff and it's really fun. The way I got into drumming is my uncle and I lived in NY in a basement and he was in a Cumbia band. He used to practice in the basement the same way we do. He gave me his drum set, taught me the basics, and I fell in love. I continued on and taught myself, and in the 8th grade Luis asked me if I wanted to start a band." - Irvin
It's important to Irvin to help others. He believes that when you help someone, you help everyone around you. When you help a friend, you are helping your community. Irvin has recently had lots of revelations. He realized that he wants to open up to people more often because it is essential in order to grow as an individual.
"it sucks being stuck in a vicious cycle of feeling depressed or like you're really not accomplishing anything. Believe in yourself first, be okay with who you have become. Be more in touch with your feelings Be about who you are, try to come to terms with who you are, and then worry about trying to please others. I don't think you should ever figure yourself into something that you're not."
Gabriel Benincesa Gauna was born on February 14th 1996 in El Cerro Montevideo Uruguay. He came here at 5 years old and grew up in Newark NJ. He has an extremely strong connection with his culture and Uruguayan ideologies which include a heavy Socialist democracy, leisurely living, delicious food, certain mannerisms, an independent character, and an overall happiness for where one is in the world. A lot of that carries over to Gabriel. Although he is Americanized he takes pride in his connection to his culture and how it distinguishes him from a lot of people born in the US.
Gabriel does the vocals, plays the Bass and sometimes the guitar. Michael Jackson got him into music at a young age and he has loved it ever since.
"I never really picked up an instrument, but these guys came up to me and said they needed a vocalist. That got me into playing actual instruments. if it wasn't for them I wouldn't know anything about the bass or the guitar." - Gabriel
Gabriel finds self fulfillment and the feeling from his own achievements and accomplishments to be his biggest motivator.
"I never try to do anything for anyone else, or to please anyone else but myself. if there's something I feel I can be doing better I always try to strive for that. I feel like no matter what happens I try to leave a lasting impact on myself, and as long as I'm happy with myself all the people I love are happy with me. I want to be able to say and know in my heart that I accomplished something, that is my one true pillar. Also my girlfriend, my friends, and my family's love, especially from my mother and my dog." - Gabriel
Luis Felipe Marquez was born on September 2nd 1996 in Elmhurst Queens. He was raised in Newark NJ and currently lives in Woodbridge New Jersey. Luis has been playing the guitar since the 6th grade and has loved music immensely all of his life. He is Colombian and Peruvian and has visited Colombia several times. Luis has an immense connection with his culture, primarily through speaking Spanish. His mom doesn't speak any English, so in his house only Spanish is spoken. He would even go as far as to say that English is his second language.
Finally, Luis wanted to close with a message to anyone reading:
"Thank you Sierra and everyone who's ever supported me and my bands. Everyone, whether they call themselves fans or friends, I wouldn't be doing this interview with someone who has such a wholesome goal otherwise. 10 year old me is quaking at the moment, I learned guitar for church with the idea that it was all just whatever. I grew up and matured and realized that moments like these are the best moments you live in your whole music career. We are representing something that means so much to a whole culture that has essentially been colonized, demonized, and stripped of their natural culture. In this very moment I'm having the time of my life, and it wouldn't be without you and people I've come to know as friends and a family. It's cocky to say I have fans but it's the best thing in the world to say I have friends." - Luis
Whitney was born on May 19th, 1986, and his brother and partner in P4K Wesley on January 18th 1990. The Dinville brothers were born in Brooklyn NY and grew up in Linden NJ. Whitney is the designer and his ideas come from life around him.
His brand is not a brand but a lifestyle. P4K stands for Play 4 Keeps, a lifestyle where one does their best at everything they do, never aiming for mediocre, average or adequate. Whatever you do, be the best person you possibly can at it. If you have a P4K shirt on you have to be the best you ever, and never stop.
Whitney loves the fashion community because you can do so many different things in an industry that is so versatile. You can mix prints and brands, there's no right or wrong answer.
"That's why I went into it. I can do anything I want and express myself in fashion in ways I couldn't do verbally. I get to exude a little bit of me, some of my confidence, in what I wear. People say 'I could never pull that off", or 'I would never think to put those two prints together or those two colors together.' It might be cliche but the man makes the clothes the clothing doesn't make the man, there is so much versatility in fashion you can do and be whatever you want."
P4K wants to give back to the community by showing people there's no limits in what you can wear or how you want to look. P4K wants to break boundaries. They've had friends try to tell them that their designs are all over the place, with no clear vision. And to that they respond NO there are clear visions we just have many different ones! They want to show people that you can do whatever they want, sometimes being well dressed isn't just a suit and tie, or ripped jeans and a designer T- sometimes it's a designer T and a suit!
Play 4 Keeps Apparel
Whitney and Wesley are each other's support system in all of this. They are both very family oriented and so is the brand P4K.
"My father he's been my hero all the time you hear people doing reports essays about superman batman, my dad was my superman in my household I want to live up to him, he thinks I'm doing a good job but I still got work to do. I want to make my mom proud. My oldest daughter, she's 12 and I gained her 4 months after I lost my mom. I tell people all the time, God makes no mistakes there's no such thing as coincidences. When the most important person in my life was gone, my daughter was born so I wouldn't be lost. I have her watching me, and my little brother who's my partner in this, those people I really go hard for them. My girl, I love her to death, she has two kids and they are my family, and we just had a son. That's who I'm here for."
Whitney cited selflessness as the most important quality in a person.
"There are too many selfish people in the world. Sure not all are are completely selfish, but they have selfish ways and tendencies. I'm imperfect I even have them, I see it in my family, I see it in my friends, but the moments of selflessness that people have for one another those are the things that I want to immulate. It's important to recognize and acknowledge people in their moments of selflessness, because I think it's what the world needs most."
The Urban Renaissance II
Interviews Part 4
Click this text to start editing. This block is a basic combination of a title and a paragraph. Use it to welcome visitors to your website, or explain a product or service without using an image. Try keeping the paragraph short and breaking off the text-only areas of your page to keep your website interesting to visitors.
Instagram: @lotys_
itunes.apple.com/us/album/l-o-t-y-s/1434194618
Taylor Delores Leake aka Lotys was born on February 1st 1998. She was born in Brooklyn NY where all of her family is from, and raised in Newark NJ where she has lived the rest of her life. She is currently going to school now at Rutgers for marketing.
She considers herself a writer and started back in highschool. She loved writing poetry and screenwriting. In high school she wrote a full length movie, and it was what she originally wanted to major in college, and still does it in her spare time. The way she writes songs, words and melodies it's very visual for her. To her, it's like she is thinking in the form of a mini movie in her head and that why she has created videos for most of her songs. She likes to match her songs with visuals that can give viewers a different perspective they may not have thought of by simply listening to the song.
"I'm editing a double feature and that's going to drop at the end of October. I'm also working on a triple feature that involves animation and green screens. I'm trying to get better with each video. I work with a story board and we map out every scene. I do most of the creative direction in terms of picking out outfits, set design, lighting, I try to be as hands on as possible because I really care about getting the vision I want accross and so it doesn't get lost in translation."
Music also helps her work out problems and trauma that she hasn't faced yet. Sometimes it's hard for her to speak about certain things that she's been through, so she does it through her music.
"Sometimes I don't realize the emotions I'm bottling down until I'm at the video shoot, and things can get emotional. It's almost like open heart surgery."
Lotys' culture is intertwined with a couple of things. She identifies heavily with punk rock and things that evoke strong emotion in terms of resilience and resistance because of the demographic she is a part of. Being a woman and a woman of color in the US is very challenging socially, politically and economically.
"We are put at a disadvantage and I identify by expressing what it means to be a woman of color, resilient and resistant of oppression and the institutions that hold us back. That's why I really support female artists and the punk rock scene and girls that rage, protesting, standing up against domestic and sexual violence, artists like princess Nokia, Jungle Pussy, Riko Nasty, any girl group that's gritty, it's where I wanna be at."
Lotys is still exploring her sound and style and wouldn't consider herself as just a rapper. She likes to rap because speaking rhythmically helps her express herself.
Sometimes she collaborates and performs with a band from Jersey City called Conundrum. She also works with Germain Brito, a trumpet player. Her guitarist is Aren Flower and her producer is John Mateo.
Her favorite artists are Wu Tang Clan, Erykah Badu, Amy Winehouse, Kendrick Lamar, Tyler the Creator, Rico Nasty, Princess Nokia, Andre 3000, Frank Ocean, The Internet and Earthgang.
She sees her community as fighters. She sees so many people around her who have been through a lot in their lives and who use their voices for so many different causes. She is also Vegan and is happy to see artists rapping about being Vegan!
"All of us are really really strong individuals. Newark is one of the largest cities in NJ, yea that comes with crime, but there's also a lot of beauty in the art scene that is really really awesome! We have a lot of visual artist that breathe life into the city. I've lived here for 20 years but it wasn't until I really started getting into my art I was able to see all of the different artists that are here and I'm grateful to have met them. I used to go to private high school for one year, with really rich and privileged students. When I told them where I was from it was like they saw a ghost, so scared of me, and that once made me ashamed of where I was from. But now I feel like people in Newark have a lot of pride in the beauty and value they see here. It's an up and coming place with so much art. These people are resilient and we don't let our situation dictate who we're going to be and that's art in itself. Brick city all the way!!!"
Lotys gives back by performing at shows that benefit her community. On October 6th she participated in The Ray of Hope Walk, put on by a sorority to stand up to violence against women. They have a walk every year in multiple locations around the country. A lot of women with come out with their children, husbands, brothers, fathers and we walk together.
"I'm a feminist artist I guess you can say I talk about those themes heavily throughout my music. My album is about my experience as a woman of color so far and the hardships I've faced. The lady whos running the walk this year really resonated with that and knew it would touch the audience as well. I want to continue to do events like that. If i can inspire a woman to leave a toxic or abusive relationship, or feel more empowered to stand up in her situation, or heal from any trauma she's been through, that would be amazing for me, I want to let women know they are not alone in their struggles."
Honesty Loyalty, and Respect are the three qualities she must carry, and hopes to always find in another person. We respect one another by just being able to listen and trying to understand one another. Honesty is key especially in terms of communication. And finally loyalty to Lotys means staying true to what she wants to express and how she wants to impact people.
Website: flagshipjungle.com
Instagram: @flagshipjungle
Reina Castro was born on June 26th, 1990. Reina is Puerto Rican and currently resides in Linden NJ. Flagship Jungle is a streetwear brand that also sells original artwork. The brand expresses her culture and community through themes of strength and diversity. The Jungle is a metaphor for society and the everyday struggle and how we must be strong throughout it all. And not just physical strength, but mental and emotional strength and power is the intention of Flagship Jungle.
Reina has been drawing and into art since she was a kid, and has always been really artistic and creative. After college she realized it was something she wanted to do for the rest of her life. Reina likes to do portraits but doesn't limit herself to one style. She likes to explore and is curious about all kinds of art. She considers her style to be open, free and nontraditional. She loves to get colorful and mixes abstract and pop in her work. One day she will feel something and paint, and then the next day completely change it.
Click Here to Add a Title
Reina was planning the brand for four years, and started it in 2017. She wants her art to tell a story and speak for itself, so she released the brand anonymously and didn't let people know it was hers until years later. Her boyfriend Rafi Singh is partners with her on the brand nad they hope to eventually build a team that will handle some of the work as well. Their goals are to gain as much exposure for the brand as possible.
"Flagship Jungle is still very young, but we're growing! We do a lot of different marketing techniques and starting to get out there with these events. I just want to build a community where we are all on the same wavelength, promoting each other and building each other up."
Reina believes her community is underrated. While we have a lot that needs to be fixed, we also have tons of talent. She aims to represent her community in a positive light through her craft.
Website: ishandalcustomz.bigcartel.com
Instagram: ishhbang & 97s_greatest
Alhassan Fofanah was born on March 22nd, 1997 in Sierra Leone West Africa. He came to America in 2001 where he lived in Jersey City. He later moved to Somerset where he currently resides. Ishmael Shyllon was born on December 29th, 1996 in New Brunswick NJ. He also lives in Somerset NJ.
Al and Ish lived in the same apartment complex for years where they met and became friends. Both of them were also artists and did custom work for their friends and neighborhood throughout high school. Ish made customized shirts and sneakers while he was in college but didn't take it too seriously until 2016 when people started handing him their shoes at 5-10 pairs at a time. With an influx of projects that involved a lot of drawing, he reached out to Al who was still creating custom work as well.
"I'm not the greatest at drawing, so since I knew someone who could draw really good, Al did a pair of my timberland boots, so I called him and said I think we should get this custom thing going, I think we should join and make a name for ourselves. So we came up with Ish and Al Customz, and we just kept it going since then." - Ish
Ish and Al do a little bit of everything! They paint shoes, murals, cars, and anything else, customized for each client. Their style is extremely unique. They are in touch with their own style of art and it shows through their work that always stands out. People recognize their art and can tell which part was done by Al and which part was done by Ish. They are happy to say that when they do projects many people know that it is theirs.
Throughout both of our interview there was a recurring theme was a desire to inspire others to chase after their dreams. They are both very satisfied with the success they have reached through Ish and Al Customz and want to show other artists that they can live off of their work if they work hard enough and keep pushing forward no matter what obstacle comes. They both took huge risks for their art, Al quit school and Ish quit his job, and knowing that failure is not an option has been their greatest motivator.
"As a black man I feel like we've come so far, and yet there is still more that needs to be done. We really need to wake up and understand the things that we're doing, there's so much happening that needs to be stopped and it's because there are not enough role models. People are really blinded to the fact that we could really take over. I know our Art can inspire people, that there's another way. If you work on yourself, they see us doing that, me and Ish never sold drugs in our life, I've seen more money than people who sell drugs. You show people who you are. I can help inspire more people to be themselves, to find their own art, something that works for you, and keep pushing no matter what." - Al
Ish would like to see more support amongst the community especially between artists. He'd like to see more cross marketing, musicians promoting painters, and painters who go out to see local music or poetry shows. Artists of all kinds supporting each other and striving for their passion together. They want to help other artists share their talent, gain exposure and become successful. As they gain fans and followers they want to help others who are just starting a brand.
"Some people are selfish and not worried about helping anyone else and that's what makes it hard for upcoming people to do something because there's a lot of hate and if you're not getting support or have no support system you can't really make it, so I want to change that I want to be that help and support." - Ish
Another goal the team has is to build their brand to another level where they are recognized on a global scale. They want to motivate people around the world to follow their hearts ferociously. There are too many people out there who don't give their dreams a try because they are scared of failure, they want people to hear about two kids Ish and Al who had all these obstacles that came their way and didn't let it phase them. They want people to know they have their back.
"I want people to know that this is what Al does, why he does it, and this is what he means. I believe in Peace Love and Happiness. Violence is dumb. I want to show people that there's a different way out. I want to spread more love with my art. Love is the most powerful thing." - Al
Instagram: Sodalitee
Jennifer Becher was born on January 1st 1997 in Prudentopolias Parana Brazil. She came to Elizabeth NJ at one and lived here her whole life.
"My craft is a reflection of how I am feeling at the moment. It's raw expression, if I'm sad you can hear it in my music, if I'm feeling like I want to start preaching, I'll put words that I'd like to inspire to other people in my music. I'm in a point in my life where I'm trying to find my sound and still exploring a lot of things, and that's expressed in my music because I don't have any particular style. In one performance I'm doing R&B soul, another I'm doing something jazzy, or alternative."
Jenny has been in music since 2nd grade Chorus and continued until the end of High school. She was also in band from the 4th grade until her Sophomore year where she played the Clarinet. She is thankful that she had access to free music classes in school where she was able to learn how to read music and understand music theory. She loves that the teachers throughout her life have all had completely different styles, so she was able to learn such a wide range of materials through them.
She now sings and plays the guitar and is learning more and more everyday. Sodalite is coming into her own music and creating her own sound. She also likes to dabble in the piano.
Jenny is now in college majoring in Psychology with a minor in Health. Her goal is to become a Sound Healer in the future.
Click Here to Add a Title
"I've had an experience where I was listening to Four three two Hertz, and my body was all tingly, some say it's DNA healing, some say you're going to astral project, some call it Ascension, and I don't know- but I do know my body felt like it was healing. I know that music has a lot of power and I want to heal people with my music. I want to travel places that use completely different instruments than they have here. The sound is completely different. I want to travel and learn about all these instruments and mix it with my music. I believe I'll be able to heal people from their stress, like a therapy."
Josh Stone's International Touring inspired her to want to travel and play various instruments. Right now she is listening to a lot more Reggae, Tash Sultana, Bob Marley, Snow Allegra, John Mayer and Lauryn Hill. Her favorite artists are Alicia keys, John Mayer, Fleetwood Mac, Damien Marley, Miguel and Carlos Santana.
It is important to Jenny to maintain raw expression, and not worry about what is popular.
"I just find that the artists who really blow up end up sounding overly produced. Just because everyone likes something doesn't mean I have to. Meditation helps me to not be attached to my thoughts, and to be my most authentic self. Sodalite is the name of the healing crystal that is associated with self expression and your throat chakra and energy center. Since it's something that I struggle with I named myself that to remind myself that I'm capable of expressing myself in any form I choose."
Instagram: @harrysdrinks
Ariel Navarro was born on June 4th 1997 in Hackensack NJ. She was raised in Philadelphia PA and currently resides in Union NJ.
Harry's Drinks is a name that blends together her name and her two friends who help her, Heidi and Marie. Together they have developed drink recipes that use Vodka, Rum or Cognac with organic juice mixes, crushed ice, and fresh fruit.
The trio serves Vegan alcoholic beverages as organic and naturally as possible. Her goal is to serve drinks that are as good if not better than a beverage using animal products. A lot of people don't know that their alcohol has unnecessary animal products in it, and that there are easy alternatives that don't! Harry's Drinks is about spreading awareness. They want to introduce this to people so that when they go to a liquor store they can pick up a Vegan option instead.
Ariel has been vegan for almost two years now and always wanted to do something to get involved in Vegan activism. Everyone she tried to partner with would bail. When she turned 21 and went to clubs, the nightlife inspired her.
"I put two and two together and realized I could do this. My new friends here helped me and I developed my idea for Harry's Drinks."
Ariel would love to make prepackaged drinks that resemble Capri Suns that people can throw in their coolers. She wants to also add a message on it to raise awareness. She wants to see people her age begin to make the switch to cruelty free drinks.
We are just ONE NIGHT & A FEW HOURS AWAY from the Big Show! I am finishing up these last interviews and will post the remaining ones tomorrow morning! I am spending the rest of tomorrow before the event cooking and prepping and then I will see you all there!!! THANK YOU SO MUCH for your continued support!

All of the Love,
Sierra
The Urban Renaissance II


October 10th, 2018
Click this text to start editing. This block is a basic combination of a title and a paragraph. Use it to welcome visitors to your website, or explain a product or service without using an image. Try keeping the paragraph short and breaking off the text-only areas of your page to keep your website interesting to visitors.
Immortalis Memoriae
Samantha Rose Perez was born on April 20th 1988 in Brooklyn NY. She moved to Elizabeth, NJ when she was 11. She grew up in a home with both parents and 7 brothers and sisters where there was never a dull moment! Her parents are Puerto Rican. Her grandmother, the matriarch of the family, is her strongest connection to her culture. She considers her spirituality to be very derivative of her culture and it has impacted her artwork in a huge way. Her work is about acknowledging that something passing away does not have to be the darkest thing in our lives. The name of her company means "Immortal memory."
"It's about memorializing something that has passed but is still beautiful. Although things have passed they can still live again. You can have a connection with your ancestors. I always remember in my mind, and am conscious of the fact that my family, my nieces and nephews could not be here at anytime. Having the consciousness to be present in the moment, that's the way I honor them."
Samantha didn't start with butterflies. It started with personalized items for people, things that memorialize loved ones that passed, bracelets, even charms for bouquets. She always wanted to do something with butterflies and when she and her fiance purchased their first home she knew her backyard would be a sanctuary for them. She made her yard a monarch Way Station and this is where she claims, she officially became "The Crazy Caterpillar Lady."
By planting the right seeds, flowers and plants, monarchs are attracted to their yard and pollinate there. Caterpillars are also attracted and then Samantha and her fiance, her partner and support system through it all, will collect them and give them a safe place inside to build their cocoon and make their change into their Monarch form. She decided early on, to never do the releases of the butterflies by herself.
"There's something about people experiencing them so close up, it gives people a different appreciation for them. I had a friend tell me bugs creep her out but then she fed a butterfly and said "Wow that's not so bad!"

It's a magical moment and Samantha wants to make sure that this doesn't ever just become a hobby for herself. She wants to share it with everyone and also help raise awareness about how to care for these creatures and make sure that they can continue to thrive as a species.
Samantha is a community relations director, and thinks our communities as a whole is developing a deeper consciousness.
"Society is trying to break away from being attached to technology. There's an up and coming awareness amongst us. People are changing. I'm proud of all that we are doing, the people we are touching, we are raising awareness all across the board. We're a force to be reckoned with."
Samantha wants to raise awareness about the destruction of the Butterfly's environment, and how it will affect us. She hopes to help others become Monarch Way stations. She'd like to create a package that is self explanatory and comes with everything that's needed to give people the information as easy as possible. Awareness is one of the most vital virtues to Samantha. Being aware of not only the things that we do and how we treat people, but also how we treat the environment.
Elvis Akbar was born on May 18th, 1985 in Yauco Puerto Rico and came to NJ around 1988. He was raised in Elizabeth where he still resides, and lived in Puerto Rico from time to time throughout his life.
Elvis considers his craft to be an expression of things he wouldn't normally say out loud.
"It's feelings that I suppress, that come out when I'm flowing, its spontaneous, its random."

Elvis has been doing photography for over 10 years and as time goes on it gets more exciting for him. Rather than simply taking a picture, he is starting to understand the feelings behind it all.
"I'm falling in love with it more and more, I'm not just pointing my camera, I'm observing more, I'm trying to create that one picture that's going to take me somewhere."

Elvis always wanted to paint. He recalls buying himself paint sets a few times. But after his father's death in September 2017, he walked down the arts and crafts aisle and saw the colors black white and red. He bought the paint, went home and began to paint poetry on his couch. After he put the words down he gradually added more and more until it became a crossword puzzle of words mixed and matched.
"That's how I got into painting, dealing with my father's death. I locked myself in a house from September till around April, I didn't go out, and I just painted the whole time."
Elvis Akbar
Elvis wants to help his community through his craft by documenting artists, especially right here in Elizabeth.

The best thing about his craft is when people come up to him and say they like his work, before they even introduce themselves or say hi. It really keeps him going when people run up to him and tell him that they love what he's doing. He loves that when he asks someone if he can take a picture of them, he can feel their entire demeanor change. Someone might be sad, but when he asks to take a picture of them it makes them feel good.
His ultimate goal is to travel while documenting different cultures. He'd like to live in 10 countries in 10 years, while documenting all along the way.
"My art isn't about now, it's about later, where people will discover me and see that I left behind so much work. It's not even about getting paid for it. I barely charge anything now. I'd love to donate my camera time, maybe a work for stay situation. I'm very well versed in different crafts like cooking, business management, personal training, and more, so I can survive anywhere. I enjoy the process of documenting people, that I get to capture that one moment, they can be smiling, crying, whatever, that person is life, that person is real, and I immortalized that moment. I just want to do this shit forever. If I can survive I can, and when I'm gone, I know I've documented life."
Jacqueline aka Jackie Hernandez was born on May 31st 1987 in Newark where she lived for 10 years before moving to Belleville NJ. Her parents fled from El Salvador during the late 70's during a civil war to provide a better life for her, her older sister and younger brother.
When she sees her family she sees her mother, her grandmothers, and her great grandmothers. It keeps her motivated because she knows that they had to struggle so much, and it allowed her to be where she is today. Latinx culture is a huge part of Jackie and it shows in her artwork. Feminism is another consistent theme that she incorporates into her work.
"My indigenous culture channels out through my artwork. It's downgraded and muted and as a Latina and El Salvadorian I try to bring forth that hidden culture that has been diminished. As an American I try to set my foot forward not only as a Latina, El Salvadorian artist, but an educator. I also have two pieces about climate change. I want to make a change, especially in the ocean where the ecosystem and coral are slowly dying. I want to bring awareness through my art that climate change is real."
Click Here to Add a Title
After high school Jackie went to college for illustration, but decided that wasn't for her. She wanted to paint and evolve as an artist. She began trying different styles of painting and was drawn most to surrealism.
"Then I took a ceramics class at my University and it was like a big bash in my head that ceramics was for me! I started making sculptures, then bigger sculptures. I love to play with mud, I like to sculpt what I'm thinking of, intricate looking things that are very surreal. I would say that after my evolution as an artist, I am a sculptor."
Jackie currently lives in Bayonne and loves it. There is a lot of Art, murals, electronic boxes decorated with paintings. Having Jersey City as their neighbor has definitely influenced Bayonne as well and Jackie calls it an "Explosion of Art."
Not only is her husband her muse, but he is also an incredible support system and always pushing her to new heights. She also loves her Cats! She is an art teacher her students keep her motivated with their genuine interest in her work. She hopes to inspire her students to create and think freely.
It's so important to Jackie to be supportive and good to one another. So many places in this world lack that.
"I'm so big on coexisting. My husband is a muslim and I'm a Catholic. There's nothing wrong with getting to know someone's background, and getting to know who they are without any judgements."
Urban Renaissance II


October 9th, 2018
Click this text to start editing. This block is a basic combination of a title and a paragraph. Use it to welcome visitors to your website, or explain a product or service without using an image. Try keeping the paragraph short and breaking off the text-only areas of your page to keep your website interesting to visitors.
Click this text to start editing. This block is a basic combination of a title and a paragraph. Use it to welcome visitors to your website, or explain a product or service without using an image. Try keeping the paragraph short and breaking off the text-only areas of your page to keep your website interesting to visitors.
Website: stijhl.bigcartel.com
Instagram: @Stijhl
Antonio Geroldi was born on November 30 1997 in Livingston NJ and raised in Union NJ. He was always artistic. Both of his parents harnessed creativity practiced art at home. Later in high school Antonio didn't practice art as much and lost touch with his passion for a moment. He went to Rutgers for economics but on the first day of classes he realized it wasn't what he wanted to do at all! He decided to combine his love for Art with a successful career and chose Architecture, however to his dismay he discovered that Rutgers lacks such a program. So, he and a friend spent their entire first week of college applying to other colleges! He met with the Dean at Kean University and he loved his portfolio. At Rutgers he felt really disconnected, with one of his lecture halls seating 700 people. At Kean, his Architecture program is made up of 40 other students, an intimate and inviting setting Antonio finds far more advantageous and supportive than larger schools.
When asked about his community, Antonio spoke proudly of the abundance of artists he is surrounded by that serve as a constant inspiration to him.
"We have all stayed productive when it comes to content even while most of us are at school. It's really beautiful seeing in my community, there's a lot of artists, there's so many people who do everything. Once we all got out of high school we realized what our hobbies were and our talents and we all started running with it. The way I'm surrounding myself right now I haven't been happier or more influenced. If it wasn't for them I wouldn't be on the phone right now, or involved in this event."
Antonio has always done hand drawings. Then he began working with digital formats and as he connected with more artists around him, he worked with more mediums. He started doing collage pieces where he would take photos and manipulate them, mixing hand and digital drawn. He also does video editing, photography, and some music production.
"Sometimes it got really weird but I always appreciated that part because it got me familiar with my programs and tastes. I was always interested in animations so to try and get them down I would do quick outlines and make them animated. Then I started incorporating more colors and patterns.
If I think of an emotion or a scene in my head, or get inspired by music and film, I sketch it out in a notebook and play with the idea when I get home. I move the ideas around and that's why I like digital because it's very good for the quick iterations that I like. It helps me get through a process. I do all that and then I'm here, playing with colors."
He is a part of a collective called VWO, Reggie is a music producer, Julian writes music, Lez is a top notch music producer and engineer who is much like Antonio's mentor, Ginny, a musician with great ideas and lots of vision, Jacob and Dante who are talented rappers. Antonio is the artist. He creates album covers, logos, and other designing work. He wants to take his art to the next level. He wants to improve his animation and incorporate more characters and 3D aspects.
He does get bored easily which is why he is always innovative in his creating process. Sometimes he takes long breaks from sitting so that he can think about his work and how he can improve it.
"I genuinely like doing plenty of things. Some people say I do too much. But it all goes hand in hand and this is what I want to do. It keeps me busy, and keeps me thinking creatively. My passion helps me grow."
Antonio loves studying and learning about art. His art name Stijhl, derives from this movement in modern art called De Stijl (of style). That artwork and movement has inspired Antonio very much, so when thinking of a name Stijl came to mind as it incorporates his desires to dabble in various art forms and does not limit him to any one style or medium. So he added his own twist and is now "Stijhl."
Integrity is undoubtedly the most important thing to him, especially in artists.
"Not doing things that are disingenuous. I want to get together and pump out art that's actually good content, quality over quantity. I sat down with my friends planning out ideas, and our schedule for hours. Integrity and being ready to work. On a personal level, doing it out of passion."
Click this text to start editing. This block is great for showcasing a particular feature or aspect of your business. It could be a signature product, an image of your entire staff, an image or your physical location, etc. Double click the image to customize it.
Instagram: @tinofcook
Tino Cook was born on November 7th, 1964 in Elizabeth, and was raised in Linden. He now lives in Roselle. He can work with any medium but prefers painting. His community and culture is reflected in his work because he considers his art to be detailed in a way that makes it historical and truthful.
"My community can learn and find a positive message through my art."
His goals for his craft are to work hard. It's a good feeling to know that people want your artwork, it makes you feel confident that you're doing the right thing and have chosen the right path. He considers himself to possess a lot of self motivation, but experiencing his community's reaction to his artwork is also very inspiring.
"The feeling that you can make a difference- and that you DO make a difference, is the ultimate motivation."
Tino is always improving his art, creating and depicting messages for the world to see. The all encompassing theme behind his art is human rights, and the idea that we should all lead lives in which we do as little harm as possible to others, animals, and the planet. His intention is to build relationships, and to bring interaction among diverse cultures and perspectives.
The most integral virtue to Tino is simply humanism.
"The way people treat each other is most vital because otherwise bad
things will continue to happen again, again and again. It's important to keep the same mistakes from happening."
Website: victoriacaporelli.wixsite.com/portfolio
Instagram: @bella.v.ictoria


Victoria Caperelli was born on February 14th, 1994 in Livingston NJ and raised in New Providence NJ. Her family later moved to Easton PA where she graduated high school. She came back to NJ for college at Kean University and currently lives in Hillside. Victoria chose Kean because she knew the area was very diverse and wanted to get back to where she felt she belongs.
She quickly met a lot of people who share her beliefs.
"I wanted to live in a place where I feel good about my community. I don't want to be somewhere I don't feel good everyday. I've surrounded myself with people I'd like to be with."
Click Here to Add a Title
Victoria's art reflects a lot of sexuality and it makes her feel free. She loves to explore diversity and wants to make her work outward and open to reflect how she feels. But she also wants people to experience her art for themselves, in whatever way her work draws them to feel.

"I'm looking at this painting now, its a black mans hand on a white girls leg and she's got a skirt on. A lot of people thought it was an unwanted thing instead of it him resting his hand on her knee. It's interesting because when I was making it I thought "Oh this is kinda sexy." But a lot of people looked at it as something negative. It's kinda interesting, I don't see it as a negative thing I just see it as people look at art in all different ways, so my art reaches all different aspects, good and bad, and I think that's ok. I want to reach everybody out there"
Watercolor is her favorite medium but recently started using acrylics when she found out that watercolor is not vegan yet. She also draws with graphite charcoal and ink. "Any 2D art, I love it and wanna try it."
Click Here to Add a Title
Click this text to start editing. This block is a basic combination of a title and a paragraph. Use it to welcome visitors to your website, or explain a product or service without using an image. Try keeping the paragraph short and breaking off the text-only areas of your page to keep your website interesting to visitors.
Website: wildlandus.com
Instagram: @wildlandsusa
Hassan Mahmood was born on May 28th 1998 in Faisalabad Pakistan. He was raised there until five years old and then moved to Union where he currently resides.
Hassan designs t-shirts. He got really into fashion in high school, learning most things from youtube. He learned how to create the clothing and began to express himself through it. He is also a graphic designer. He thinks it's important to be open minded in the fashion industry.
"There's many different elements to my craft. I like to see what's going on with fashion, and then I give it my taste and culture. I make sure to put what I've been through into my art."
He knows a lot of people in his community for the majority of his life and says there are so many talented artists! He tries to connect with as many artists as possible.
"There's definitely a support system. There's a great art and music, everybody is doing their own thing over here. There's a great creative community."
If Hassan makes he plans to open up stores here. He hopes his story will show others that nothing is impossible! He wants to give back to the community by hosting festivals in the future.
Hassan called his brand "Wild Lands" because when he immigrated to America, he always felt like an outsider. Even when he went back home, he still felt like one.
"Everybody has that struggle deep down inside of them. The point of making this brand was - 'Forget being accepted, just do you, stay wild, you don't have to fit in, don't hop on the wave, make your own wave.'"

Hassan tries to keep in touch with multiple aspects of fashion. Wildlands is Street wear, comfortable, form fitting, and more.
"I try to do what makes everybody happy."
Loyalty, staying loyal to yourself, making sure that you don't fall off track, you can do whatever you want, creativity, everybody thinks they're creative but you really have to put in effort, people put two percent effort and think it's something, so different types of things.
When asked what motivates him and keeps him going, his response was he puts God first, and that he has no plan B.
"This is Plan A, and it's the only plan- there is NO plan B for me. I gotta make it, it has to be, cause there's no other way. My family won't have to struggle, they will live good."
We are FOUR days away from The Urban Renaissance! I hope you're all as excited as I am!! Tomorrow after work is my FOOD SHOPPING TIME. This will be the first time we are serving food and drink at such a large event so I am trying to be ULTRA prepared lol! Anyway, it's almost 12am and I want this to still count for today so see you tomorrow with the next batch of interviews!
All of the Love,
Sierra
Urban Renaissance II
Interviews Part 1

October 8th, 2018
Click this text to start editing. This block is a basic combination of a title and a paragraph. Use it to welcome visitors to your website, or explain a product or service without using an image. Try keeping the paragraph short and breaking off the text-only areas of your page to keep your website interesting to visitors.
Click this text to start editing. This block is a basic combination of a title and a paragraph. Use it to welcome visitors to your website, or explain a product or service without using an image. Try keeping the paragraph short and breaking off the text-only areas of your page to keep your website interesting to visitors.
Instagram: @_iamsolis


Luis Lopez was born on February 7th, 1998 in North Bergen, where he grew up and currently resides. He is Puerto Rican and Cuban and his music is very much connected with his culture. It is vital for him to share Puerto Rico's history along with their struggle through his music.
"I went through this time of self discovery, because I never learned my history as a Puerto Rican growing up in America. The education system should help kids learn their own history, but it doesn't. Out of this discovery I wrote "The Good People."
Hurricane Maria hit a few months after that project's release and Luis donated everything he made to Puerto Rico.
"When I think about that community it scares me, the politicians are not doing what's best for the island."
He decided to choose a stage name with a Latin origin that translated to "Sun", considering that light has always been a symbol for wisdom and knowledge. He tries to find sounds that derive from his heritage and looks up to revolutionaries like Jose Marti. Solis also looks up to Bob Marley and created his second EP in honor of him. He donated what he made from that project to help Haile Selassie High School in Kingston, Jamaica.
When asked about his craft he explained that he writes in order to feel free. Creating music takes him to another place.
"I don't know if I could live my live if I couldn't do this. The most important thing is what I'm saying and doing will resonate with somebody. There's nothing that I'm experiencing that someone else in the world isn't experiencing as well. If I could connect with those people who feel like me and influence them to do something positive, that's the greatest thing about my craft. What sets my music apart is it literally comes from my heart. I never force myself to write something. I will search for hours and hours looking for a beat that says something to my heart. When I'm home and it's just me and myself that's when it's time to peel back the layers of who I am depending on what the beat tells me to rip apart."
He believes his talent reflects the parenting he's received. He is grateful to live with both of his parents where he is able to afford to spend all of his free time towards bettering his craft. Instead of having to pay bills with the money he makes from his job, he invests it towards his music career.
"I am able to write whatever I want to write, I can read my books, I have so much time to read, and I only have this time because my parents provide me with the shelter, food, and clothes. I see it as a giant experiment because its like "What can this kid do with all this time?" And I've been inspired, from the books that I read, I produced this music."
Solis became enamored with books after reading the auto-biography of Malcom X. He says it changed his entire life as he became gravely disappointed with the school system. He realized the English class we all have to take is called American Literature, but we are only taught the words of white writers.

"This is the book that changed my life, and you got me reading water for chocolate. Once I read that book I bought books and read relentlessly. Reading is the driving force behind the creation of my music."
His favorite and most inspirational artists are Jay-Z, Nas, Eminem, Big Pun, Big L, J. Cole, Bob Marley, Sabrina Claudio, Kanye West, Royce da 5'9, Ab-Soul, Isaiah Rashad, and Erykah Badu. In addition to these legends he is also listening to a lot of Kendrick Lamar, 6lack, The Hics, Samad Savage, J.1.da and Stanley.
Along with some of these artists, his pillars are his parents and his sisters. He believes if it wasn't for his sisters his craft would not be as pure as it is. Because his sisters are younger than him, when he talks about his experiences he doesn't curse, and finds a way to be creative and discreet. The best friends he grew up with, TJ and Jose have always been there for him to vent to and freely be himself with.
Solis is proud of the community of artists he has discovered through his music. He looks back on the interviews when Jay - Z was on Nas' couch, and he gets that same vibe. Whenever he is around these other artists there is a huge sense of community who are all willing to support each other.
As far as future goals he has many. If he becomes famous, he wants to do as much as he can for Puerto Rico, and invest a lot of time and money into helping minorities. But his first goal is to live off of his music. If he can support himself enough to pay for rent and food, or maybe buy a little house and do his own thing, then he will be happy. Luis wants to better improve his understanding of how the business side of music works. Since he associates business with the problematic and corrupted aspects of the world, it is difficult for him to be receptive about the subject.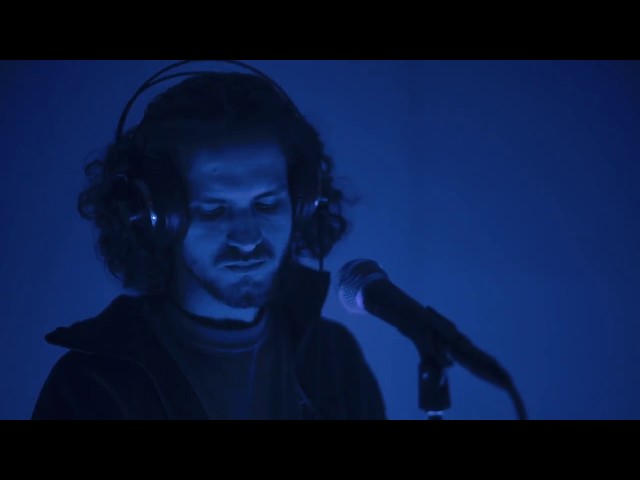 Click Here to Add a Title
To Luis, the most important value is Love.
"It seems cliche but that's only because we're human, love in a sense of human experience is very imperfect because we are so imperfect. But if we try to understand love instead of clothes, instead of money, the world would be a much better place."
Our Summer, Summarized

September 29th, 2018
Click this text to start editing. This block is a basic combination of a title and a paragraph. Use it to welcome visitors to your website, or explain a product or service without using an image. Try keeping the paragraph short and breaking off the text-only areas of your page to keep your website interesting to visitors.
This Summer really FLEW by and I have been so engrossed in what's been happening that I haven't had much time to spend here! But Fall has arrived and with it I have more time to get back to this blog, the backend planning, preparing and progressing Cambria's Haven. I've missed it so much!
We started off the Summer in the Poconos. We stayed in an Airbnb in Milford Pennsylvania for two nights and had a blast. The home is owned by Jenell Nani, called: "Delaware River getaway in historic Milford!" and is super cute, clean, packed with amenities, and a five minute walk to the river. She is minutes away from great hikes, kayak spots, and the best of what the Delaware Water Gap has to offer. There is even a dog run if you have a pup you want to bring along! The first day we arrived and unpacked in the early afternoon and had just enough time to get a hike in. We drove about 30 minutes and hiked Buttermilk Falls where we found a small waterfall with a waterhole that was very pretty but also quite cold so I just dipped my feet. Friends ventured into and under the fall with Korra.
Then after that we visited the massive falls, impressive and immense as we climbed the flights of steps to get to the top.
Most of us stayed up all night, playing music, talking, eating, and dancing. Since I couldn't sleep I walked down to the river and caught the sun rise with the girls. Then we made and ate a huge Vegan breakfast and packed lunch and snacks for the day. We went on another hike to Silverspray falls that was described as hidden and nearly impossible to find. We looked for a while and nearly gave up when we realized we were retracing steps and not making much progress figuring it out. But Sara, @Sariadventures didn't want to give up and continued to press on. Eventually, she found the falls and they were gorgeous and so worth the effort and trip to get to them! You could just sense how secluded we were and that this was a place that not many people get to see. There wasn't a person in sight as we spent the afternoon there. That evening we made another big Vegan dinner and ended the night with a campfire and mesmerizing one another with sparklers.
The next morning we packed our belongings and went kayaking. We did the six mile trip and spent a little over four hours out on the water. My favorite part was when we pulled our kayaks in and hung out on the little island in the river for a while. When we finished kayaking everyone headed home and Fred and I stayed behind to hang out by the River. We talked a lot and it was really a great way to end the weekend. The Poconos is by far one of my favorite places and a big part of me thinks we should get our place in PA because of it!

But we'll see!!! We went a second time to kayak and ended up renting a huge raft that fit five of us. That time we did a nine mile ride and since it was closer to the end of the Summer there were a lot more people on the water. Everyone was super friendly and cool! Struck up a few convos on our way down the river. I am thankful to the dog parks and nearby hikes that Freddy and I are able to do because this about sums up our nature vacays this Summer. Oh and I got to see the beach once with my lovely friend and old coworker from KV, Eva!

In June we had our First and only Doggie Date so far and it went amazing! I say it that way only because the Doggie Date went SO well that I made flyers and planned to continue hosting a Doggy Date picnic followed by some hiking at South Mountain Reservation every second Sunday of the Month, but Mother Nature decided otherwise! I made and posted flyers, and it's rained heavily every Second Sunday since then! I tried to persevere and do it once under the canopy, however there wasn't a soul in sight and it also proved to be a messy ordeal for my products. While there is a canopy, we still have to bring all of it to the table from the car,
and this was wayyyy wetter than I could handle lol. So we will continue to do Doggie Dates on every second Sunday of the month as long as it isn't raining too heavily/consistently that day. Our Doggie Date on June 10th was wonderful turn out. We started off at the Dog Park at 12pm and spent an hour there with a few friends old and new. We then migrated over to the closest picnic table across the parking lot and up the nearest open path. Cammy's Shop was set up there along with a picnic of our Vegan Chiknless Salad served on rolls with chips, and infused alkaline water for everyone. We even had Dog Treats for the pups to snack on.

Click Here to Add a Title
We started our Raffle that day, with these goodies on display. We gave each person who made a purchase or donation a raffle ticket and at the end of the Summer (our next event) we will draw the winner! Then we quickly cleaned up our small set up in less than 10 minutes and were ready to hike! We followed the closest trail and walked for a few miles through beautiful views. We hiked until around 4pm and then turned back because it started raining, not too heavily, but it wasn't letting up. We made it back to our cars by 5:40 pm and said our goodbyes. The day was overall a success and the Doggies had the time of their lives. It was great to be in a group of both people and dogs, hanging out, having fun together. It was that feeling that made us decide to commit to doing one very second Sunday of the month and we will continue to make it happen when the weather permits! Here is the flyer I made, laminated and have been putting up at other dog parks and parks in the area.
Click Here to Add a Title
We started our Raffle that day, with these goodies on display. We gave each person who made a purchase or donation a raffle ticket and at the end of the Summer (our next event) we will draw the winner! Then we quickly cleaned up our small set up in less than 10 minutes and were ready to hike! We followed the closest trail and walked for a few miles through beautiful views. We hiked until around 4pm and then turned back because it started raining, not too heavily, but it wasn't letting up. We made it back to our cars by 5:40 pm and said our goodbyes. The day was overall a success and the Doggies had the time of their lives. It was great to be in a group of both people and dogs, hanging out, having fun together. It was that feeling that made us decide to commit to doing one very second Sunday of the month and we will continue to make it happen when the weather permits! Here is the flyer I made, laminated and have been putting up at other dog parks and parks in the area.
Click Here to Add a Title
Click this text to start editing. This block is great for showcasing a particular feature or aspect of your business. It could be a signature product, an image of your entire staff, an image or your physical location, etc. Double click the image to customize it.
Click Here to Add a Title
In June I also decided that I really didn't want to work at Killer Vegan anymore. I felt like I acquired more than enough of the experience I was looking for and the pay was really not enough for the amount of effort I was spending there. I racked my brain to try and figure out a way to make more money throughout the Summer until I started teaching again. I decided to try my luck posting ads on Craigslist for Decluttering, Dehoarding and Reorganizing services. Surprisingly I began to receive calls left and right and three months later have done exceptionally well. I have had over a dozen clients already and they have each been such wonderful interactions in which I feel like I not only helped someone but I also made a friend. I am so grateful for this new venture. I enjoy the work, the time flies by and I am compensated well. There is something relaxing to me about putting things in place and making a disorganized place look brand new. Knowing that I am changing someone's everyday life, and self esteem is the most impactful part of it all and I couldn't be more thankful.
Click Here to Add a Title
As for Real Estate!!, I signed on with Wiechert Realtors in Union and took care of the last few steps over the Summer which included two trainings and obtaining my Supra Key for lockboxes. Now I can officially search the MLS and make appointments to show homes, or put up listings to sell them! So now I can get you organized, set up and staged for showings and then help you sell your home! I will be conducting my first showings next week and will be posting another blog about my Real Estate experiences in the future. When it comes to the home we would like to purchase, at the moment prices for homes are really high so we are hesitant to make any purchases until we find the perfect opportunity. I have faith that will come, especially with my new found MLS (home database) access ;D and as long as we stay positive!!!
Click Here to Add a Title
At the end of June we went to Electric Forest again. It wasn't in the plans but our good friend went to the first weekend and told us so many wonderful and magical things that we were able to swing the two day pass and made it work. I plan on posting another blog that talks all about our Festival experiences so check back for more details about that experience in the future! I also got to see The Poetry Brothel TWICE, once at House of Yes in Brooklyn (which is a MUST SEE place!) and again at the NYC Poetry Festival. Both performances were epic, and just make me want to go home and write, and come back to see them again and again! One day I'd love to be a part of The Poetry Brothel performances, if I can ever get to that level of Poetry Writing, that is. I am so thankful to have experienced The Poetry Festival and will be coming back again every year. So many incredible poets keeping this art alive. I was honored to be surrounded by so many talented writers.
In July we did our first big market with the Philly Vegan Pop Up Flea Market! Freddy and I had an absolutely phenomenal time with so many other beautiful businesses and a room filled to the brim with awesome people! We did very well along with so many vendors who had the coolest stuff! From organic and natural body care to handmade jewelry, clothing, hats, to vegan themed shirts, delicious vegan food and so much more! We hope to interview Philly Pop Up Flea for a blog at the next market in November.
After the market Freddy and I walked all around for hours and fell in LOVE with Philly that night. We had Vegan Cheese Steaks and went into every cool and unique shop that we could. The camaraderie and support for local business, art and music that we felt there was inspiring and it makes Fred and I want to spend much more time in Philly in the future! We of course spent some time at the Cat Cafe in Philly and it was definitely one of my favorite parts of the day. As promised I am almost done putting together our Cat Cafe Blog so it's coming your way!
Click Here to Add a Title
After our Urban Renaissance II Blogs I'll be posting about the final market that we did this Summer in August called The mARTket, hosted by The Visualist Photography and an interview with her. It was super successful and I am so proud of Mels for pulling off such a great event!
We created three new Engraved Wooden Necklaces and Earring Collections (and options for custom size orders): The Corgi, The Poodle, and The Labrador! To go along with these creations we have commissioned artist @Camiinoa to design the artwork for stickers we will be printing as well! We hope to eventually have most dog and cat breed necklaces, stickers, and custom pieces. The point of this is not to promote breeding of any kind, but to remind people that you can SAVE ANY breed you are looking for from a real RESCUE if you are patient and willing to put the effort in to look, wait, apply and possibly travel a couple hours to get it.
It's to remind people who have already purchased a beloved pet through a breeder, that the next time they get a dog, they should no longer support breeders but instead put in the time and energy to find the breed you want as a RESCUE! They are out there! Unwanted puppies are born every single minute and sent off to shelters or worse- are not given a shelter space due to overcrowding. Please before you consider buying from a breeder go on petfinder.com or any other rescue site to find your next furry friend!
And my final update is about Freddy and I and our teaching careers. Freddy was accepted by Source 4 Teachers so he will be working as a Paraprofessional and Teachers Aide this year! He starts next week. I will be a Substitute teacher again this year on days that I am not decluttering. I thought I was going to have my own classroom and be teaching with the Alternate Route program by now, however it turns out the process I was completing was not the process for Alternate Route, but actually the process for my Certificate of Eligibility-- which is actually just one of many other steps to a complete the Alternate Route application. I could only move forward to the next part (a 50 hour course, the Praxis 2, and various other tasks) once I completed my CE.
And since I don't know anyone personally who did Alternate Route through their own city, I had no idea :( So at least I can say I finished Part 1 and that I passed my Praxis Core! (It was super duper hard, for me at least so I recommend if you have to take it, don't wing it like I did and actually study!) While disappointed that I won't be able to start teaching as soon as planned, I'm not toooo upset because 1: I am making good money decluttering, 2: I need to spend time with Weichert so that I can learn how to be an agent from the start! 3: Subbing allows to try any grade, any class, and any school in Elizabeth, so the practice is tremendously beneficial and the experience I'm attaining is irreplaceable. I only subbed in Elizabeth District for a few months last year so I could certainly use more time to learn.
Click Here to Add a Title
I am quite pleased with the way our lives are going at the moment and it really feels like every month is better than the last. We are making great strides towards all of our dreams. Check out our calendar to when we will be having our next events! You Don't want to miss our next Urban Renaissance on October 13th. Check back next week for interviews featuring the incredible talent we will have with us that day.
All of the Love,
Sierra
I wanted to do Art at the same time so I could also teach Art, but as you'll see later in the story- finally completing my Bachelors took precedence. During a meeting with an advisor I was asked what schools I'd like to teach at. When I responded with Elizabeth, the advisor asked me if I'd be interested in the "Alternate Route" program. I didn't really know what it was until she explained that I could finish my degree much faster and teach almost immediately after graduation without the obligation of completing a year of unpaid student teaching. My mind was blown and I immediately began to ask a bunch of questions. What I found out was:
I was only a year away from graduating if I did Not do the education program. I would be in school for almost 2 and a half more years if I did do the education program. In the education program I had to teach for my first year full time and you don't get paid- at all. The Alternate Route program allows students with 30 or more credits in one subject, who passed the Praxis and some additional requirements to start teaching for pay right away. The catch is for two years you have to commit to teaching in specific assigned schools and sometimes you won't necessarily be teaching your chosen subject either. You also have to take certain classes at the same time. For some this isn't worth it but it sounded just fine to me! I'd be in school either way, and I prefer to be paid! I truly want to work where I am NEEDED. As a substitute teacher I see so many teachers and adults who refer to kids as "bad kids" and it makes me sad because I feel for those kids and know exactly what it's like to be in their shoes. The elementary and high school education system is outdated- it doesn't take our advancement in technology and access to information into account enough. Seeing my students so disconnected with conventional methods of teaching encourages me to be as creative and relatable as possible in the future.
Needless to say I switched my plan over to graduating with my degree in English and my expected date of graduation became Spring or Summer of 2017. The classes I took at Montclair were so enriching and very powerful forces of intellectual inspiration for me. The majority of my professors were so incredible, I can't begin to do them justice trying to explain it. I'll have to write a blog dedicated to them all one day! They pushed me, and opened my mind in a way that I'll never forget. I thought I knew a thing or two about poetry and writing and teaching, but wow was I ever a lost heart in need of the guidance I found in these people. They made me want to teach more than anything. I aspire to carry the attributes and values I witnessed in them. I struggle to think what my college experience would have been like without these professors. I can genuinely say that college as an English major changed me entirely for the good.
The fire knocked me off track a bit and I took a break from November to the following September. I was luckily able to finish out that Fall semester although I had to withdraw from two of the classes. Throughout these years I researched property investment and began to formulate the idea for Cambria's Haven. I completed my NJ Real Estate Agent course so that it would be easier for Freddy and I to purchase the space and so that I could sell homes to my family and friends. In the end I finished through with nearly all A's with the exception of a few B's and a 3.75 GPA. I taught all throughout as a preschool and kindergarten teacher, and then a substitute at various grade levels. With every experience I just felt more and more compelled to teach in my own classroom where I can do my best to relate and engage each student enough to make them look up and aspire for more.I was sad to say goodbye to the Montclair for now. The campus really is quite beautiful. Hopefully wherever we purchase Cambria's Haven, it will be close enough to Montclair for me to travel there for my PhD. I want to go back for either Poetry or Education Administration so that later in life I can be a Professor of Poetry or a Principal/VP.
My graduation was rescheduled from Saturday to Wednesday due to rain so while I couldn't have the packed and fun weekend I had planned, the ceremony was still very nice and personal. I enjoyed my meal with my family afterwards at Veggie Haven and then Freddy and I hung out with friends at the house. We got a chance to visit the Poconos the following weekend and had another magical time for the books! It will be featured in our next blog towards the end of the Summer! I am so glad to have finished this accomplishment in my life that I stopped, started, and altered so many times!!! It feels almost unreal. I loved my experience and would recommend Montclair (especially for English) to anyone! <3
All of the Love,
Sierra
Becoming a New Jersey Real Estate Agent

and Why???

May 21st, 2018
As soon as I got back from Colorado, I started looking into the housing market in New Jersey and Pennsylvania. When I saw some addresses I liked, I called the Real Estate Agent listed and was disappointed to find time and time again that the homes would be sold. I spoke with a few agents to try and check out up to date options, but I quickly realized I needed to see the list for myself when the agents only shared a few properties at a time. When I looked into how I could get access to this list called the MLS, I was reminded of the Real Estate course that so many have told me to take in the past.
Then I tried going to the sheriff sale auctions in my town. The rapid fire back and forth, high stakes and tension (while exciting to watch) made me feel out of touch and confused about how it all worked. I decided that $300 and a few hours a week for two months would be worth the chance to see every house as it goes on sale, to understand what the hell was going on at auctions, and to learn all of the other information I assumed would be relative to the home buying process. So I signed up. Like all things in my life, I did it the slow way. I started in August and did three solid weeks until the school surprised me with "Fall Break" and closed for two weeks. Once the course picked up again I was in full swing of a very heavy Fall semester at Montclair University, with six senior English/Lit courses. I didn't go back till January when my finals and vacation were over, however I was able to manage finishing the rest of the course by the first week of my Spring semester. I was planning to study a whole lot for the test but another student was taking it during one of my last classes and someone asked if he and I could take it to see how we do. The teacher was cool with it and I actually passed so that was awesome! I didn't want to wing the State exam though, because that's a whole nother dragon- so I finished my Spring semester and spent mid April and all of May studying for it.
I didn't feel incredibly confident, as I was barely getting passing grades on the online practice exams (which are nearly identical to the actual State exam), but I wanted to take the test before my graduation ceremony so that I didn't have to worry about it anymore. It was one of the hardest tests I've ever taken. I was pulling my hair so much I had an afro on my way out, and the lady had to come into the room to tell me and my jumpy legs to calm down cause I was shaking the other cubicles.
Anyway, I passed! Which is awesome. I don't know how good (or bad) I did because it's pass or fail but I don't really care lol- I PASSEDDDDD :)
I Absolutely recommend taking the course if you are planning to purchase a home- especially in New Jersey- since we have a ton of little laws and loopholes that I think are super important for anyone to know. I definitely feel like the knowledge I learned was enriching and extremely relative to mine and Freddy's future. I'm sure you can also just buy the book and teach yourself these things but I am not great at self teaching and definitely benefited from the instruction and our amazing Real Estate teacher Kate Harmer. As an aspiring teacher, I felt like I was taking two classes with Kate, one class on Real Estate and another on how to teach something well that the whole class is confused and bored by. Some of the most important things I took away from the course were the chapters on property management, rights as an owner and a tenant, NJ laws, deeds and title insurance, taxes (buy 5 acres and you don't have to pay property taxes!) and so much more! (Way too much to list it all!)
Now I am excited to hang my license at a broker's office and finally log into the MLS. I am planning to work with Wolf Realty in Springfield NJ :) Fred and I will be checking out homes all Summer as well as my parents who are looking for their own home, and my brother and Fred's boss who are looking to invest in other NJ Real Estate. Another reason to get your license is the ability to sell to friends and family if you should so happen to know people in the market - like I will ;)
So fingers crossed Freddy and I will be moving into a home with some land by the Fall. Our biggest hope is that we find something that doubles as both our home and a highly functioning Cat Cafe- even if due to its residential nature we can only serve our guests, visitors, volunteers and prospective adoptive families. But first and foremost we will be finding a place that has enough space throughout for many cats at a time, as well as an area big enough to build large, full size, walk in Kennels for up to four dogs, pairs, or litters. We want enough space for our animals to exercise and entertain themselves. We will build an indoor/outdoor terrarium for Bearded Dragons and Uromastyx. We would also love to shelter farm animals! Thank you for keeping up with us, we will be sure to document each step the whole way through!


All of the Love,
Sierra
The Urban Renaissance
April 24th, 2018
Anytime anything is really just beyond incredible for me I am rendered pretty speechless. As I edited pics and this blog I was glad to have a day or two where I could gather my thoughts about the whole event before writing about it. Overall it was really a wonderful, beautiful and positive turn out! Ohmies was packed from about 9:30 on throughout the night, and we were at capacity more often than not. I saw so many faces and we felt so much love and support from you all!
I arrived at about 7:15pm, a little late as usual because I was busy running around grabbing last minute things that somehow always end up needing to get done the day of and before ? This is one of the things I am trying really hard to focus on controlling better for the next one - MY TASKS AND TIME! I have decided that the next event this large with both musicians and artists will be in the fall, so even though I'll be planning smaller events with various themes throughout the summer, I'll have an entire six months to plan and prep for the next big one with so many moving parts.
Okay so I arrived- I started bringing chairs downstairs and moving tables out of the way. Sara decorated and helped me set up my table. Two friends Sam and Marie arrived to help as well and I was all set up before 8:30. Sara decorated using string lights in the shape of leaves, flowers, butterflies and dragonflies, a lot of moss all over the tops of things, leaves and flowers, stones, green and blue gems, tree figures, and baskets, most of which we got together at the dollar store. She also found me a really perfect donation jar with paw prints all over it.
Second mistake I made was I shouldn't have had my table upstairs. All vendors were downstairs and I should have followed suit. I wanted to be upstairs to allow for more space for artists downstairs, and because originally I was going to have my stuff up by Ohmie's Cafe Bar- since I had lots of Vegan Desserts I wanted people to have easy access to. But I saw they had another large table that we couldn't bring downstairs and it was so nice that I figured since it was going to be taking up space anyway, why not utilize it and set my products up there? (I had a lot larger of a layout than I was expecting to have as well). So while my table was absolutely beautiful, it was a bit hidden by the crowd. And the crowd was so large and packed, that I know it was difficult for people to get over to me… HOWEVER- this only serves as a lesson learned for next time! Many people found me in the crowd to order things and plenty of wonderful supporters made the trip through the sea of people to get to us!
The other artists and vendors were immaculate. Seriously I still don't have enough words to describe what I saw when I came down stairs around 9:00 and everyone was all set up. I was in absolute awe. First we have Tristan from Toaster Shades with two huge robots as tall as the ceiling. The robot's insides are made from spray paint cans and the cans display Toaster Shades- each a completely one of a kind creation. Next was Ruben's table with his unique wooden masterpieces and gravity defying wine stands. Heaps of Fragments cleverly used two doors to hang her paintings that were bold, bright and brilliant. Bri was there with her Self Love Is merch as well as Arbonne- the purest products of them all, a company I stand by 100%! Luz and her beautiful family blessed us with their energy and joy as they shared Luz's handmade, crystal charged jewelry and the cutest pet ties for our fur babies!
Click Here to Add a Title
ALLIKNOWISGOON was there with his awesome crew who I was so happy to meet! I loved ALL OF THEIR MERCH and the live art so much! I felt so much pride for what they're movement and what its doing! I am always floored by Ashley's artistic abilities and how deep her paintings really go. Freddy and I could stare at them for ages and can't wait to add one of her pieces to our collection. Urbano's boundless creativity pours and pours into, and out from, anything he creates. His table gave guests a taste of what he is capable of with mystical creatures, magical mirrors, and live sculpting. Kris Kreator had an eclectic set up of prints, canvas, T-shirts, and other unique creations like these beautiful sunsets painted onto plastic pieces. (I'm getting one of those asap too!) Anne Mitchell was upstairs with her spectacular set up, where she did live portraits for people and of the performers!
I just want to say thank you to everyone of you- everyone's table looked so gorgeous and I am so grateful to know you all. Everyone had the best time and I heard so much wonderful feedback about every aspect of the show! Thank you to every person who came and checked out and supported their work!
Musicians and Performances
Click Here to Add a Title
Click this text to start editing. This block is great for showcasing a particular feature or aspect of your business. It could be a signature product, an image of your entire staff, an image or your physical location, etc. Double click the image to customize it.
Click Here to Add a Title
Click this text to start editing. This block is great for showcasing a particular feature or aspect of your business. It could be a signature product, an image of your entire staff, an image or your physical location, etc. Double click the image to customize it.
Click Here to Add a Title
Click this text to start editing. This block is great for showcasing a particular feature or aspect of your business. It could be a signature product, an image of your entire staff, an image or your physical location, etc. Double click the image to customize it.
Click Here to Add a Title
Cambria's Haven raised just over $500 towards our movement to save animals through our Foster Organization and Cat Cafe. We just want to say THANK YOU AGAIN to everyone who came out and supported through donations or a purchase from Cammy's Shop. Thank you to everyone who came out to watch the show and to check out these incredible artists and support their craft. Thank you to Lisa and Ohmies Cafe for having us for The Urban Renaissance! It was the perfect place and set a beautiful energy for the entire event- Thank you, thank you thank you! Thank you to Sara Santiago for decorating on point and within budget as ALWAYS. Thank you to my friends Sam & Marie who ran my table, and all of my other friends who helped me along the way!!! To my close ones who helped me post flyers, who drove me to PA and random spots in Jersey to pick stuff up, who helped me at the Maker Depot, and who deal with my ridiculous and insane personality-- I LOVE YOU SO MUCH AND LEGIT CAN'T IMAGINE LIFE WITHOUT YOU. To my husband Freddy who takes it all on, deals with so much, and handles it no matter what. Thank you for letting me be me always! You deserved every minute of this awesome Birthday Celebration!
I now have all of my Animal Friends on Cammy's Shop online! Check out Our Donation Specials and Shop our Signs, Pins, Stickers, T-Shirt, and Custom Wooden Engraved Necklaces and Earrings ANYTIME!
Musicians and Performances
Click Here to Add a Title
Our first performer was Metchnikov- and for someone who claimed to be nervous- killed his performance and sang beautifully. He was jovial and definitely started the night off with a highly happy vibe. Snatchboogie came up next and definitely got the crowd hype as the room filled to capacity! He had a fun stage presence and an upbeat, entertaining set. 1976 played next, delivering an awesome performance that packed the place out including dozens of people watching from outside through the windows! In between the next set The Cavalry hosted a quick drum circle inviting anyone in the crowd to play the extra drums we had. Djembes and Cajons kept the beat going while American Beauty set up. The Drum circle picked up again in between performances and new faces and it was definitely one of my favorite parts of the night. I found out about American Beauty through this project and I really loved their music as soon as they sent the links over to me. I was excited to see them performing for my first time and they were even better live! I am grateful they wanted to be a part of our show and I can't wait to go to more of their shows in the future.
We sang Happy Birthday to Freddy and watched FACE CADET perform his music project "Chapter 1, The Fred" for the first time. He was so happy to be surrounded by his friends, family, and supporters, and we all felt the love that filled the room to its brim. His performance was on point and well received, and he is very ecstatic for the entire night. Unfortunately the Cavalry couldn't perform their final set together because Joe Comrade wasn't feeling well. We also didn't have enough time for Bri to host the Closing Meditation, Reiki and Sound Healing Circle- but there will definitely be other opportunities for us to collaborate this Summer! In the future I am always going to schedule an extra hour in the time set because it is just a reality that things tend to run late or over. Time management is definitely the number one thing I want to work on when it comes to future events! But we can't complain because successful is an understatement for the kind of night we had on April 20th! Thank you all again truly <3 You're superstars.

Double-click the video to edit it and enter a short description of the video here.
Double-click the video to edit it and enter a short description of the video here.
Double-click the video to edit it and enter a short description of the video here.
Double-click the video to edit it and enter a short description of the video here.

We said goodbye to everyone as we cleaned up and so many people helped which was awesome. Honestly the amount of help we received for this event is one of the most inspirational parts of it all. When you do something for the community, by the community, you get in touch with what community really is and what an integral part of life it should be! The most motivating thing about this entire experience is the connections we made with people who truly want to create and share with others. After that Fred and I had a random little after party at my place with about 10 people who stayed behind after the show. We talked and reflected about how great it all went and how much fun we had. I really feel so much pride for Jersey! What an experience, I'll never forget it.




All of the Love,


0

/